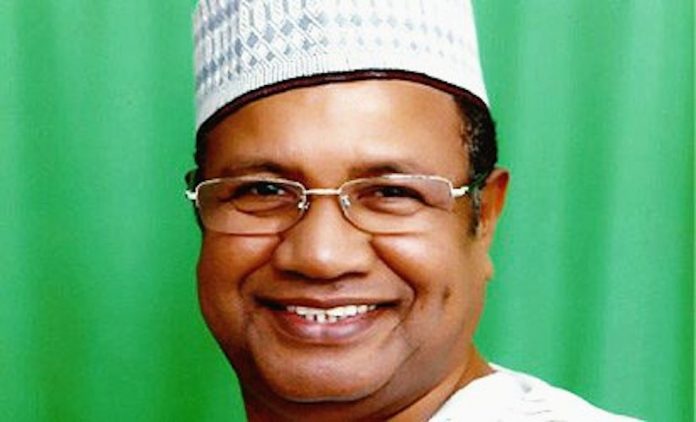 Michael Olugbode in Maiduguri
A former aide to both Presidents Umaru Yar'Adua and Goodluck Jonathan on National Assembly Matters, Sen. Mohammed Abba-Aji, has recommended that a former Head of State, Gen. Yakubu Gowon, should take charge of the reconstruction plan of the crisis-ridden North East.
Speaking after he won the Peoples Democratic Party (PDP) senatorial ticket for Borno Central, Abba-Aji said what happened in the North East was like the Civil War fought and won under Gowon's administration.
He said Gowon had the knowledge and experience to bring immediate reconciliation, reconstruction and resettlement to the war-torn Eastern Nigeria, which made the region to heal the wound from the war few years later.
He said since the crisis in the North East is similar to war, Gowon should be brought in to ameliorate the effect of the crisis and bring the region back to life like he did in the Eastern region after the war.
Abba-Aji who won a total vote of 542 votes to defeat both Grema Terab and Bukar Kachallah at the primary election held on Tuesday, said his priority would be to sponsor bills that would unite the country.
He said he would also do everything to ensure that the reconciliation, resettlement and reconstruction plan of the North East is given the boost so that it can be effective.
He said that he will push for the deployment of Gen. Yakubu Gowon to head the established North East Development Commission so that he can bring his wealth of knowledge to marshal the development of the region.
Abba-Aji who described the PDP Senate Primary in Borno Central as peaceful, orderly, well organised and coordinated in accordance with the party guidelines, said the PDP had started gaining mileage in the country with the way it conducted itself so far.