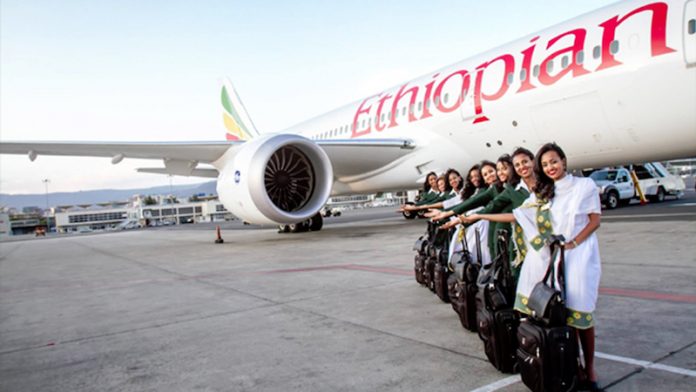 As part of its efforts to deepen its roots in Nigeria, Ethiopian Airlines, has joined the Coal City Marathon as its awards and bib sponsor.
The marathon will hold in Enugu on November 24, 2018.
Ethiopian Airlines (Ethiopian) is the fastest growing Airline in Africa.
Speaking on the marathon, PR/Media Partner of Ethiopian Airlines (Enugu), Mr. Wilson Uche Ugwu, who represented the Traffic and Sales Manager, Mr. Solomon Mengistu Mekonnen, said Ethiopian Airlines is also interested in other partnerships with the state aimed at developing athletics, especially long distance races.
"Long distance running is close to the heart of Ethiopian Airlines. Ethiopia has a long history of supporting long distance running and played a significant role in sponsoring young athletes like Haile G. Selassie in their early years of athletics," Mr Ugwu said.
He also noted that the 21-kilometre Half Marathon is happening at a historic time in the history of the Airline.
"Coal City Marathon coincides with the delivery of Ethiopian Airlines' 100th Aircraft. It is also happening at a time our airline was crowned "Best African Airline" at Arabian Travel Awards 2018, giving us a reason to celebrate the long running commitment to the development of Nigeria's economy with the long range and world class service of Ethiopian Airlines," he added.
The airline has been sponsoring the Great Ethiopian Run as, "Official Airline of the Race" since 2006 and other sporting activities, helping to groom new set of athletes.
Ethiopian Airlines said such sponsorships help to demonstrate its affinity to the mass sport in Africa, especially as it relates to discovery of new talents that will put Africa on the global sporting map.
The Coal City Half Marathon has attracted other brands, who are also committed to the success of the race. Some of the brands include Kwese Media, Studio 24, Red Bull energy drink, Three Crowns milk, Tetralog and iTour Africa, among others.