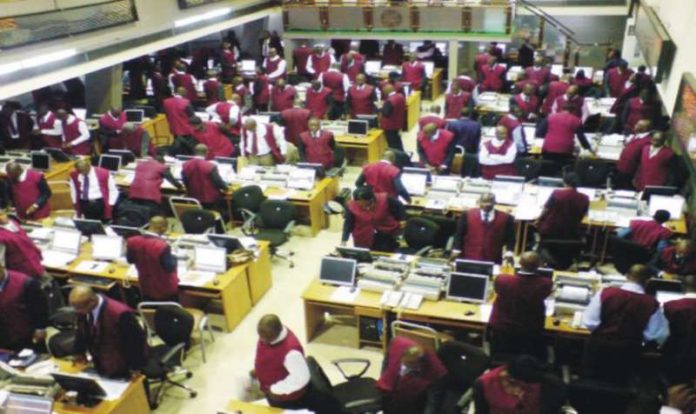 Goddy Egene
Stanbic IBTC Stockbrokers Limited maintained its lead on the stockbrokers' performance chart as 10 firms facilitated the trading of N1.374 trillion on the Nigerian Stock Exchange (NSE) between January and September 30, 2018.
Stanbic IBTC Stockbrokers had handled the highest transaction in the eight months to August 2018, when 10 broking firms accounted for N1.080 trillion.
It was followed by RenCap Securities Limited.
However, data obtained from the NSE for the nine months to September 2018, showed Stanbic IBTC Stockbrokers Limited remained on the number spot in terms of value and was also followed by RenCap Securities Limited.
The 10 firms accounted for 68.4 per cent in value terms and 47.2 per cent in volume terms.
Stanbic IBTC traded stocks worth N394.957 billion, which is 19.66 per cent of the figures.
RenCap Securities Limited facilitated N253.504 billion, which was 12.6 per cent, while CSL Stockbrokers Limited recorded N204.047 billion or 10.1 per cent.
Also, the EFCP Limited accounted for N182.516 billion or 9.1 per cent just as FBN Quest Securities Limited traded N98.318 billion or 4.8 per cent.
In the same vein, Chapel Hill Denham Securities Limited facilitated N66.589 billion or 3.31 per cent, while Cordros Securities Limited recorded N50.278 billion or 2.5 per cent. United Capital Securities and Cardinal Stone Securities Limited facilitated N44.169 billion or 2.2 per cent. Meristem Stockrokers Limited ended the first nine months with N30.511 billion or 1.5 per cent.
In terms of volume, Stanbic IBTC Stockbrokers recorded 14,538 billion shares, which was 8.7 per cent, trailed by United Capital Securities Limited with 13.846 billion shares or 8.3 per cent.
CSL Stockbrokers Limited sold 11.450 billion shares or 6.8 per cent, while RenCap Securities Limited facilitated 7.725 billion shares or 4.6 per cent. CardinalStone Securities Limited traded 7.135 billion shares or 4.2 per cent.
Others were Morgan Capital Securities Limited 5.142 billion shares or 3.1 per cent; Apel Asset Limited, 4.929 billion shares or 2.9 per cent; FBN Quest Securities Limited, 4.750 billion shares or 2.86 per cent; EFCP Limited, 4.696 billion shares or 2.82 per cent and Meristem Stockbrokers Limited, 4.395 billion shares or 2.6 per cent.
Stanbic IBTC Stockbrokers has emerged the best performer and winning the NSE's reward in the regard for the past six years.
The Chief Executive, Stanbic IBTC Stockbrokers Limited, Mrs. Titi Ogungbesan, had explained that the most important characteristics that had endeared the firm to clients were integrity, professionalism and painstaking execution capabilities.
"For us, ensuring optimal value to clients is the first consideration in our service delivery. We pride ourselves in the high quality of our Equities research backed up by a dynamic sales team. We also leverage on the expertise and experience of Stanbic IBTC Group and the relationship with our parent company, the Standard Bank Group," Ogungbesan said.