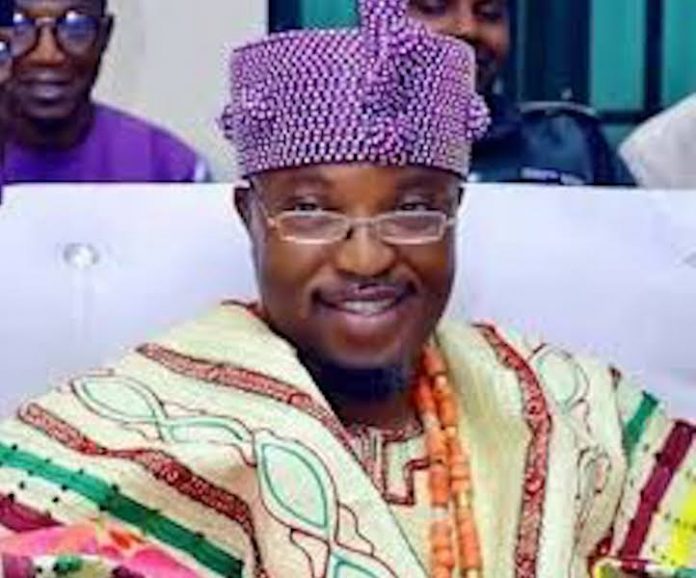 Femi Ogbonnikan
Oluwo of Iwoland, Oba Abdulrosheed Adewale Akanbi, has congratulated the new Governor-elect of Osun State, Mr. Gboyega Oyetola, and charged him to embrace digital governance to enhance and improve on good governance of his predecessor, Mr. Rauf Aregbesola.
The monarch described Osun as a developing state that is thirsty of a digital turn-around and called on the governor-elect to surpass his predecessor in provision of social amenities.
In a congratulatory message made available to journalists by the monarch's press secretary, Ibraheem Alli, yesterday, Oluwo described the victory of Oyetola as hard-fought and implored the new governor-elect to embrace an all-inclusive government.
The statement also requested political stakeholders to see Osun State governance as a collective responsibility, being the source and primary home of all Yorubas throughout diaspora.
Oba Akanbi, however, applauded political actors for the peaceful poll, despite the heated atmosphere it generated, noting that the demonstration was an attestation to the enlightened nature of the people of the state.
He congratulated Oyetola for God's mercy, saying his victory, which coincided with his birthday was a symbol of progressive governance.
"The civility demonstrated during the gubernatorial election was an attestation of a matured people and hope for the survival of our democracy. With the conduct and comportment of the good people of Osun State, I am hopeful the future is bright. It shows, we are educated and cultured to maintain such a calm tension.
"Digital governance is a definition of development. Aregbesola brought the innovation in various sectors. As such, the tempo must be sustained to turn around the fortune of our dear state.
"The keen victory was a message to the wise. It has sent a signal for the governor-elect to improve and sustain the tempo of his predecessor through provision of basic needs, such as road networks, electricity, quality health-care delivery services, hygienic water, timely payment of Workers salary and other basic needs", he said.
Oluwo who is Chairman of the Welfare Committee, Osun State Council of Obas, appealed for good welfare packages and advisory role for traditional rulers as the closest and most accessible government to the grassroots.