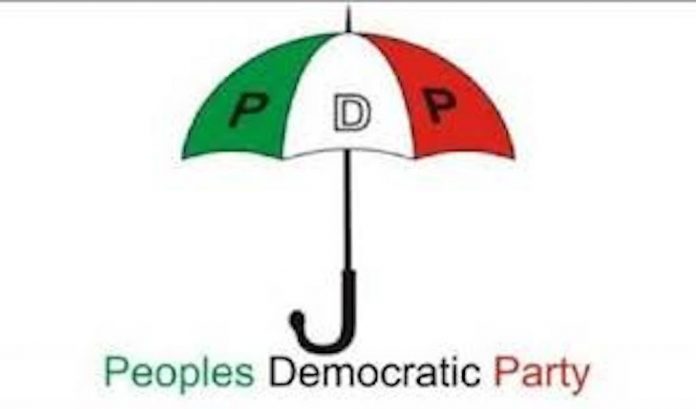 By Hammed Shittu in Ilorin

It was a confusion galore at the venue of the governorship primary of the Kwara State chapter of the Peoples Democratic Party(PDP) yesterday night following the disruption of the voting exercise by some suspected hoodlums.
 The suspected hoodlums were said to be protesting against the way the voting was being conducted at the venue of the exercise. 
The venue of the primary was the Banquet Hall, Government House, Ilorin, the state capital.
The development however, led the state Governor, Alhaji Abdulfatah Ahmed, some aspirants and other government officials to escape through the back door of the venue of the election.
Party delegates at the venue of the primary have to run from  pillar to post so as to avoid being attacked by the suspected hoodlums who invaded the venue of the voting.
About nine aspirants  participated in the primary following the stepping down of the Speaker of the State House of Assembly, Dr. Ali Ahmad from the contest.
THISDAY investigations revealed that, the voting was said to be going on smoothly when some suspected hoodlums invaded the venue of the voting and disrupted the whole exercise. 
It was furtther gathered that, delegates from two local areas of the state had already cast their votes as at about 7.30 p.m.
Attempts by the state Governor Abdulfatah Ahmed to pacify the suspected hoodlums proved abortive as they were disrupting the voting exercise. 
The presence of the men of the state police command posted to the venue of the voting exercise could not stop the suspected hoodlums from destroying the ballot boxes. 
It was at this point that, the whole hall turned into a rowdy session, a development that prompted the delegates and party officials who were at the hall to run for safety of their lives. 
The venue of the voting exercise at Banquet Hall, Government House, Ilorin was deserted as at 9p.m when our correspondent left there last night.