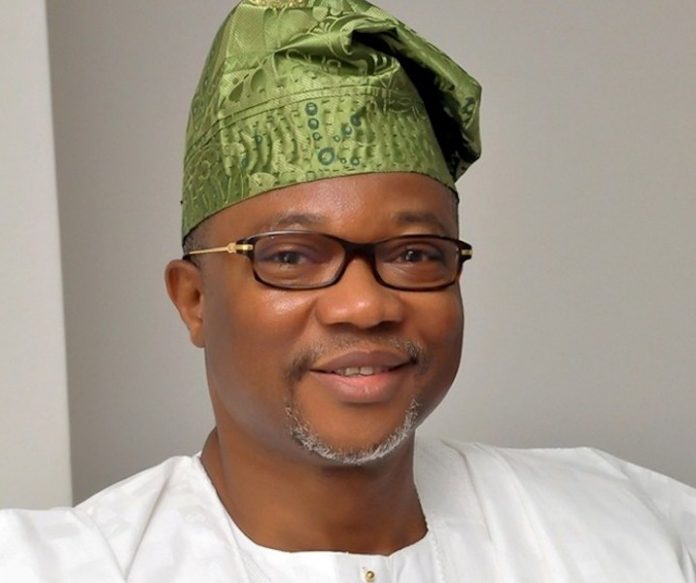 There is a joke in banking circuits that it will be easier for a camel to pass through the eye of a needle than for Fola Adeola, Guaranty Trust Bank (GTB) co-founder, to enjoy a spell as chairman of the bank.
Adeola, according to pundits, is stuck in a game akin to that which a sharper once played with a dupe, entitled: 'Heads I win, tails you lose.' The former Managing Director (MD) and co-founder of the bank unlike his pair in rival banks, has persistently watched the opportunity to claim his position as chairman of the bank slip through his hands.
His case becomes particularly interesting given that his rivals who rose to become chairmen and strong decision makers at rival banks are still occupying their lucrative positions; for instance, Jim Ovia is still the chairman of Zenith Bank and Tony Elumelu the chairman of United Bank of Africa (UBA) after serving rewarding terms as MDs of the banks. Then there is Atedo Peterside who is still the chairman of StanbicIBTC. So surprising is the case of Adeola that the rumour persists within and outside banking circuits that he is being thwarted and frustrated by certain powerful forces within GTB. His case becomes even more pitiful considering his contributions to the growth of the bank from inception.
Fola is more than qualified to assume the position of chairman of the bank given his dazzling exploits in the business sector. He is the founder and chairman of FATE Foundation. Previously, he served as the Group Managing Director (GMD) and Chief Executive Officer (CEO) at the Transnational Corporation of Nigeria Plc from 2005 to 2006. From 2004 to 2006, Adeola served as the Chairman of the National Pension Commission. Adeola co-founded GTB in 1990. Prior to that, he served as the Deputy General Manager and Divisional Head of Financial Services Division at the Continental Merchant Bank Limited from 1986 to 1990 among others.
He has presented over 20 papers in various countries on a wide range of topics. From 2004 until 2005, Adeola served as a member of the United Kingdom Prime Minister Tony Blair's Commission for Africa. He is an entrepreneur, private investor, and philanthropist who attended Yaba College of Technology where he obtained an HND in Accountancy. He has also obtained Bachelor's Degrees from the London School of Accountancy, the International Institute for Management Development, the Lagos Business School, and the Harvard Business School.