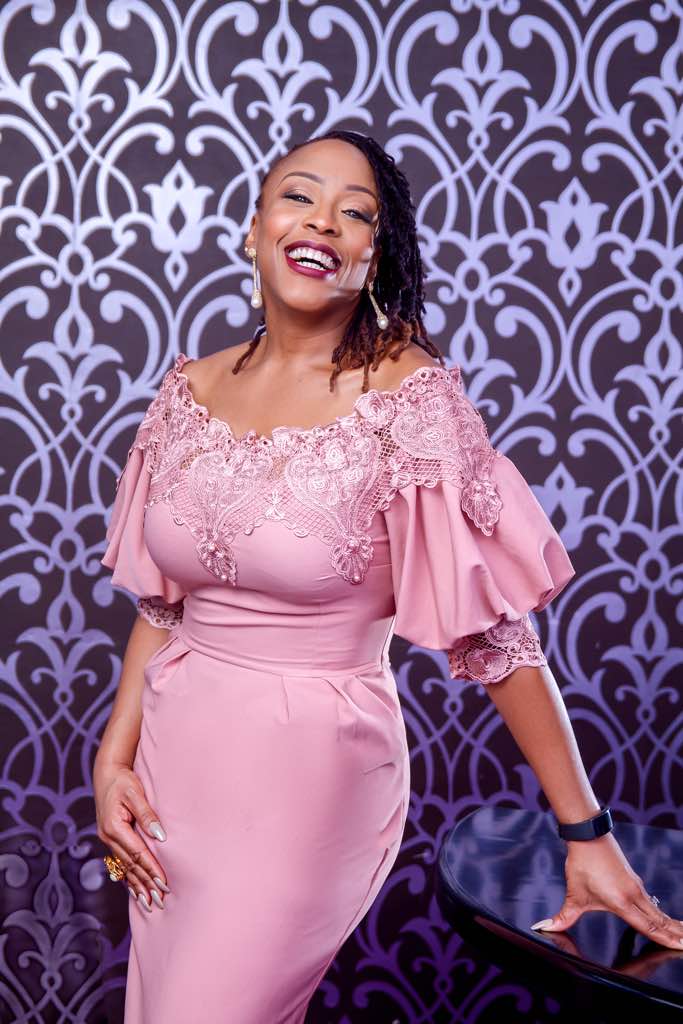 Stella Ibiene Fubara is a Nigerian doing wonders for tourism in the United Arab Emirates.  She is the Director of International Operations for Dubai Department of Tourism; the brain behind Dubai Tourism Africa, aimed at positioning Dubai as the world's leading tourism destination and commercial hub. Fubara was once Project Finance Manager at Walt Disney World in Orlando. This mother of four talks to Azuka Ogujiuba about juggling motherhood and career, among other revelations
You market Dubai's Tourism in Africa. How challenging has this been? 
While all the countries I'm responsible for are located within the African continent, they each have unique attributes which affect how we position, market, encourage, and create awareness. It would be a mistake to assume that all Africans are similar.  Sometimes the differences are stronger within regions of the same country. You must learn and appreciate the diversity of each, or you will make mistakes that could adversely affect your goals.
What are the challenges that come with such a role in Africa? 
I experience the normal challenges that afflict most women in leadership roles, including the glass ceiling. I also experience racism and discrimination because I'm black. These are the life challenges. Responsibility challenges include knowing when to take a risk and how to read the market. A wrong move could take months to correct. Aligning the goals of Dubai stakeholders with that of consumers and travel trade can also be daunting at times.
There was a recent Girls Trip in Dubai that made waves on social media with a group of known Nigerian personalities. What was the reason behind the trip? 
We needed to make Dubai real for those who've never visited, and position Dubai as a fantastic affordable destination for everyone to have fun, relax, experience culture, go shopping etc.  The ladies we invited on the trip are close friends and down to earth. They exceeded our expectations.  They succeeded in taking 10 million of their confirmed fans (and more) on the trip with them because their posts were so vivid and full of laughter.
What is your general view about tourism in Nigeria? 
Tourism in Nigeria has a lot of potential.  A vision needs to be defined and fully supported by the government.  Resources need to be allocated to support and execute the vision.
How do you combine motherhood, marriage and career? 
I'm truly blessed. My kids are grown and require me in different ways. Technology makes it easy to stay in touch….but it appears my kids are even busier than I am! They are quite proud of my career, and very supportive. That makes it easy to have late nights, and travel without guilt.
Aside Dubai, which country is your go-to spot when it comes to tourism?  
I would have to say Orlando, Florida. There is so much to do there, and the shopping is great.  It's very tourist friendly.
What is your leisure like? 
My leisure consists of unlimited Afogado, a beautiful view, watching Law and Order (and other crime shows), NatGeoWild, House Hunters International……and music.  Music is my balm…there is music for every mood in life.
If there's any celebrity in the world you'd love to host in Dubai. Who would that be and why? 
That is a tricky question!!!  I welcome them all….as long as they are nice and keep it real. I hate people who pretend and act like they are always cool and immaculately dressed. That's fake. I don't like celebrities who act like they were born into stardom. Be real.
What fond memories do you have growing up as a young woman? 
I was a tomboy growing up, and I had a great childhood. I laughed a lot….did hair-brained things (nothing criminal), and developed very tight friendships which are still in place 30-40 years later.
What is the greatest lesson life has taught you? 
Life has taught me that I have to get up when I fall…..because falling is a natural occurrence in life, and if you stay down, you will remain unhappy and unsuccessful.
What was your favorite subject in school? 
I didn't like any of them.  Not because they were difficult, but because the teachers made it so boring.  My MBA was the only fun time I had in academics.
What is the first thing you do when you wake up in the morning and the last thing you do at night before you go to sleep?  
Send "him" a whatsapp message  and then put on or off my music.
What outfits do you relax more in and which is your favorite?  
I love jeans and jersey dresses!!  Too much dressing up is annoying and seems fake.
Tell us about you, who is Stella Fubara?  
I'm still trying to figure that out! It's annoying to still be discovering myself at this age, but I guess that's what growth is all about. I do know that I am extremely loving….I think love is the most important thing in life.  I'm stubbornly loyal, and very blunt.