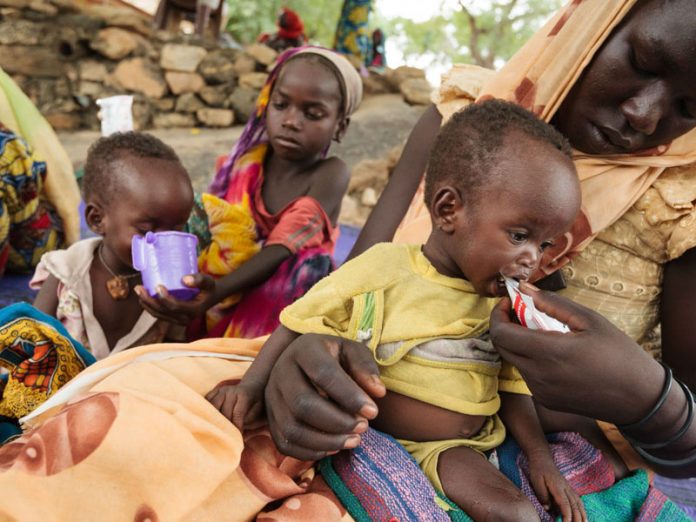 Kuni Tyessi, Abuja
The role of adequate nutrition in the life of children from zero to five years has been said to be responsible for the reduction of 'abiku' (a Yoruba belief of child reincarnation) cases.
In the past, cases of infant and child mortality were rampant and with little explanations to serve as reasons behind their death, thus heightening the belief system in 'Abiku'.
The term 'Abiku' means a child who is born to die. It is believed that such a child enters into the womb of the same woman and is reborn severally until marks and incisions have been made on its body to prevent it from coming back again. In Igbo language, it is referred to as 'ogbanje''.
Instead of any belief system, unqualified birth attendants, inadequate knowledge to severance of umbilical cord, infection, pneumonia, malaria and bad water amongst other unhealthy practices were responsible for the high rate of child and infant mortality.
This was revealed by performance and development consultant with the United Nations Children's Fund (UNICEF), Dr. Noel Ihebuzor in Port Harcourt, the Rivers State capital, during a media dialogue on Water, Sanitation and Hygiene (WASH).
Ihebuzor who lamented the sad occurrences of the past due to lack of enlightenment, said knowledge has increased over the years and people are now knowledgeable about best practices when it comes to nutrition in the right proportion, access to availability of clean water, adherence to hygiene practices, use of insecticide treated mosquito nets to avoid malaria and sanitation among others.
He said the spirits believed to be behind 'abiku' didn't go because they were fought to a standstill, but because the right things, such as research, training and re-trainings, as well as enlightenment were carried out without knowing that they would bring solutions to the 'abiku' syndrome.