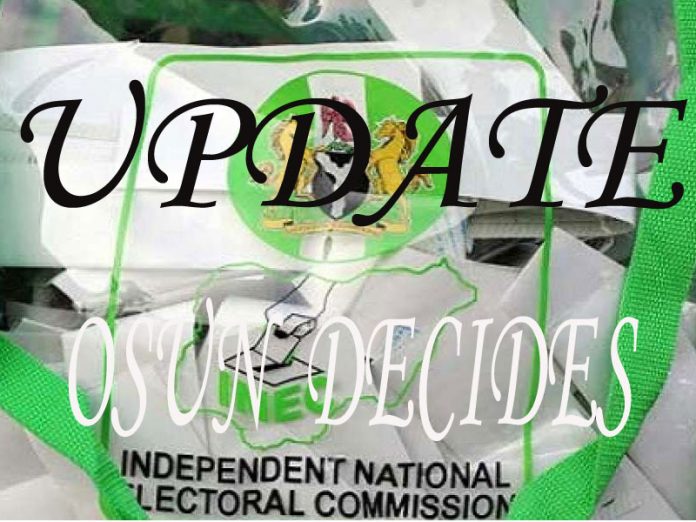 Adedayo Akinwale in Abuja
The Coalition of United Political Parties (CUPP) has called for the cancellation of what it described as 'charade' and 'contraption' the supplementary election conducted by the Independent National Electoral Commission (INEC).
It equally expressed worry that INEC and security agencies turned themselves into organs of the All Progressive Congress (APC).
The National Spokesman of CUPP, Ikenga Ugochinyere, disclosed this in a statement Thursday in Abuja.
According to him, "INEC should cancel this sham, this charade, this contraption it conducted in Osun today if they ever want the Nigerian electorate to take them serious."
He said the same INEC that claimed to have cancelled results of some polling units due to disruption watched with collaborative silence as security forces comfortably turned themselves into joint militant wing of the vote-stealing APC.
Ugochinyere stressed that for the very first time in Nigeria electoral history, accredited journalists and observers were manhandled and stopped from accessing voting areas.
He said, "Security forces watched helplessly while APC thugs molested and intimidated voters, dispossessed them of their permanent voters card and abducted accredited agents of the opposition.
"INEC has finally confirmed the speculation that it was indeed a conspirator in the denial of the mandate of Osun people freely given to Senator Ademola Adeleke.
"Nobody is in doubt anymore that the shenanigans of INEC during the collation and declaration of result was for a purpose."