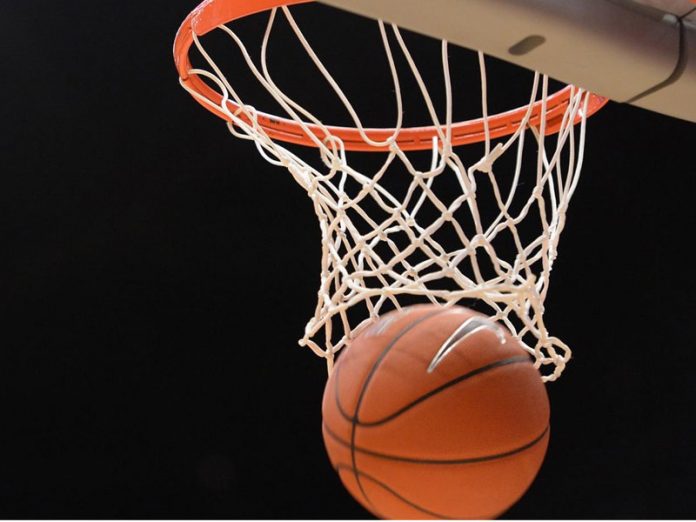 From Olawale Ajimotokan in Abuja
The 2018 Power Forward basketball clinic rolled off Thursday at the National Stadium, Abuja with 10 schools in the FCT featuring in the basketball life skills clinic conducted by former NBA player, Jerome Williams and WNBA legend, Astou Ndiaye.
Williams is the former Detroit Piston player while Ndiaye spent 10 years in the WNBA and represented Senegal at four FIBA World Championships.
The programme is tailored for students of Model Secondary, Maitama, Rahinna Model Schools, Jikwoyi, Raberto Schools, Wuse II, Devine Mercy School, Asokoro, Glisten Internatiinal Jahi, Total Child Model School, Dutse, GSS Karu, GSS Zone 3, GSS Garki and GSS Airport.
It will end on Friday with a community outreach and a court dedication and boys and girls finals of the 2018 Power Forward basketball season.
Power Forward is a youth development initiative of ExxonMobil, NBA and Africare that teaches health literacy, leadership and personal responsibility through basketball and other activities to positively impact Nigerian secondary school students in Abuja.
Now in its fifth year, the programme was launched in Abuja on November 19, 2013 at a high profile ceremony that featured the legendary Hakeem Olajuwon and former Minister of Finance Ngozi Okonjo-Iweala.
It has reached 700 students from 30 schools in Abuja through its programming and community outreach.
The NBA Director Operations for Africa, Franck Traore, remarked that in all 12,000 people had passed through the basketball programme which is a vehicle that teaches Nigerian youth healthy lifestyle and creates public health awareness against the Malaria scourge.
He remarked that the organisers had succeeded through the alumnus programme in monitoring some of the products of the programme, who are now in tertiary institutions.
"We have alumni players and some of them are already in universities. They always want to come back because we find them useful to instill whatever they learned in the programme to other young people. They are useful in raising awareness at the community to the threat of Malaria," Traore said.