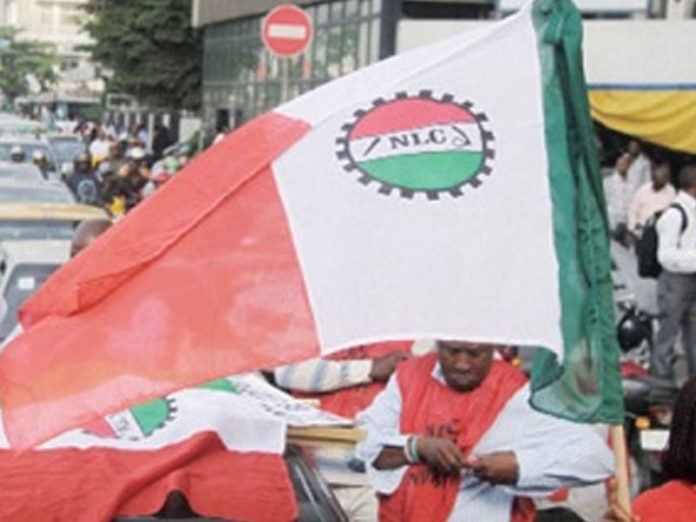 Emmanuel Ugwu, Umuahia
The Nigeria Labour Congress (NLC), Abia State chapter, wednesday said that the state government would need upwards of N25 billion to clear the backlog of salaries, pensions and gratuities owed workers.
Chairman of NLC, Comrade Uchenna Obigwe, made this known at a press conference on the readiness of labour in Abia State to embark on indefinite warning strike as directed by the national executive committee (NEC) following the impasse on minimum wage negotiation.
He said because of the long years of non-payment of gratuities in addition to the mounting arrears of salaries and pensions, Abia would need a huge sum of money to completely wipe out the arrears and put smiles on the faces of workers and pensioners.
The labour leader backed the federal government's position that states still owing salaries won't get the last tranche of the Paris fund refund, saying that the federal government has the right to intervene on behalf of workers when state governors failed to utilise funds meant for workers welfare.
He said that in addition to the Paris fund, the federal government should assist Abia with special funds so that workers could heave a sigh of relief and concentrate on their duties without thinking of where their next meal would come from.
Obigwe said the organised labour in the state was ready to embark on the indefinite warning strike with effect from midnight of Wednesday as it was already obvious that the federal government has done nothing to heed the two weeks ultimatum issued by labour.
"The warning strike will send a strong signal to the federal government that there is a looming danger," he said, adding that after the warning strike, labour would embark on total strike to make the federal government to approve the minimum wage of N65, 000 being demanded.
According to him, the current minimum wage of N18,000 "cannot pay for education, health, housing, among other needs hence the need for an upward review which was due since 2015.
He insisted that the new minimum wage being demanded by labour was payable, adding that state governments were capable of paying their workers well if only the governors would set their priorities right and cut out frivolities.
Obigwe acknowledged that "no state governor will agree to pay the new minimum wage, which is not even a living wage, adding that what labour was only waiting for, is for the federal government to make the pronouncement before labour would face the state governments.
"Our problem with state governors is that they are misappropriating funds and don't place salaries as first charge in disbursement of allocations," he said.