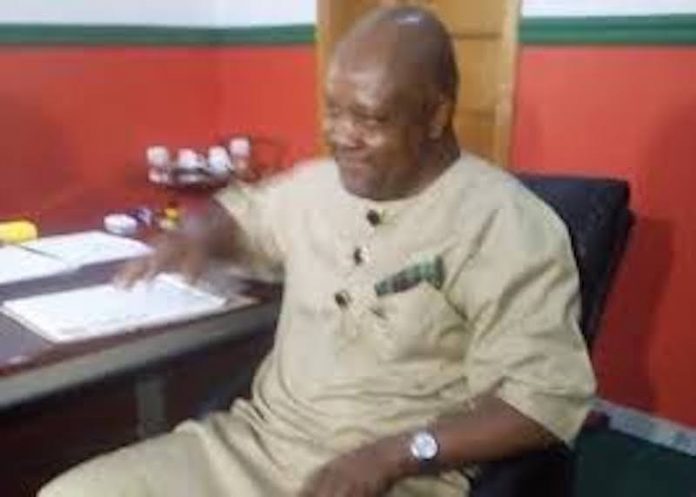 By Oghenevwede Ohwovoriole
A governorship aspirant in Rivers State on the platform of the Social Democratic Party (SDP), Mr. George Larry, has promised to liberate the people of Rivers State from the oppression and make the state the most beautiful place in Nigeria by providing it with the best infrastructure.
He stated this at the party's national secretariat after submitting his nomination for, seeking to become the party's governorship candidate in the 2019 governorship election in Rivers State.
According to him, "Rivers State, as we all know has been in the dungeon. I have come today to tell you that the desired change in Rivers State is here.
''I am assuring you that the state will see a different and wonderful type of governance that will touch the grassroots in terms development, mostly human capital development and infrastructure development. I have everything it takes to make this agenda a reality. I will cease to speak more on this because I have a joker that I will bring out later."
He also promised to bring home Rivers in the diaspora to develop the state and the country at large, urging the people in diaspora to come back home, work and develop our country.
''I was privileged to live in many parts of the world; but I deliberately refused. I said that whatever they have in that country I can build it in Nigeria. That is why I am determined to do the best I can to developing my place," he further stated. I am one of the founding members of People's Democratic Party (PDP) since 1998.
When you are a principled person you stand by your principle, nothing should shake you to deviate from your principles and that is why I have kept faith with the party since 1998. I had to cross the carpet because all is not well. I know that without SDP Rivers state will go nowhere. That is why I have come to pitch tent with SDP. The party I know that has the people at heart, fairness and justice. I am assuring you that the SDP will take over the leadership of Rivers state come 2019."