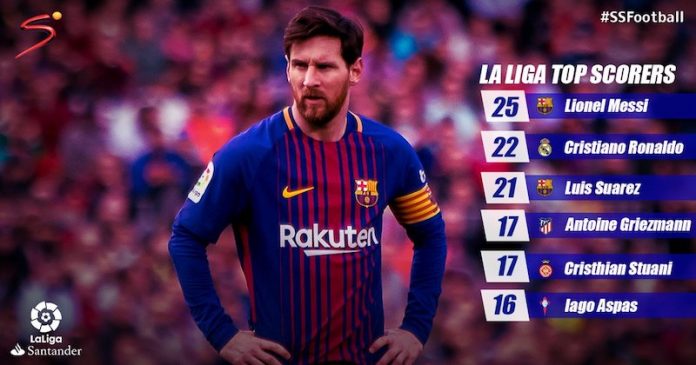 One of football's best league in the world, the Spanish LaLiga returned to DStv last week. The new season has been nothing short of thrilling as players continue to up the ante game after game.
Barcelona's Lionel Messi made an impressive comeback last week, which he continued by scoring against Girona, many footballs fans saw him as the lone candidate for this season's Pichichi title. Uruguayan professional footballer Cristhian Stuani, who plays for Spanish club, Girona and the Uruguay national team as a striker, is giving Messi a run for the title of LaLiga's best this season. He started out at Danubi and was bought by Reggina in 2008 and now he is placing himself in the race for the title when his second goal placed him in a tie with the Argentine footballer.
Messi got his chance to score his fifth goal this season with an impressive pass by Arturo Vidal and true to form, Messi wasted no time bagging another goal. Messi scored two goals against Alaves and another two against Huesca. Messi had been tied with French footballer, Karim Benzema, at four goals, however, the Frenchman was unable to score a goal for Real Madrid during their match against Espanyol last Saturday.
While Messi's performance during the 2018/19 LaLiga Santander campaign has been nothing short of exceptional, Stuani has been able to place himself on five goals after a stupendous second-half effort.
We will be watching to see which of the footballers inches closer to the prestigious Pichichi title on the world of champions, SuperSport on DStv.