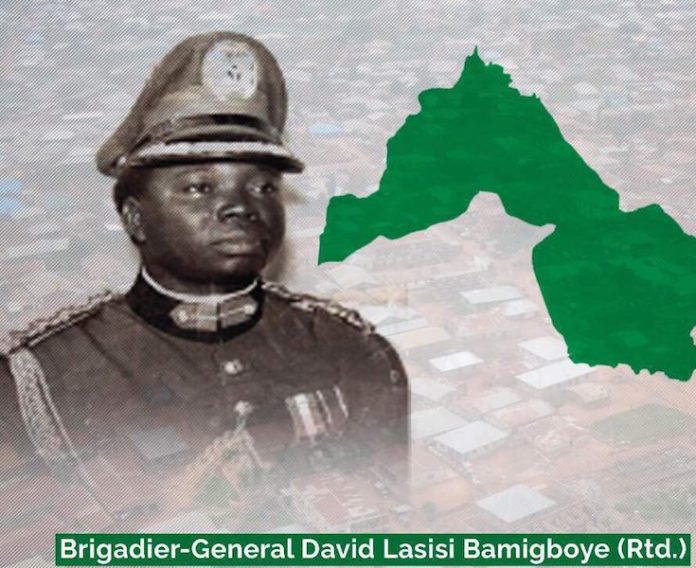 Former President of the Nigerian Stock Exchange, Alhaji AGF Abdul Razaq SAN, has commiserated with the family of the first military Governor of Kwara State, Brig Gen David Bamgboye.
Gen. Bamgboye who was military governor of Kwara State from May 1967 to July 1975 died last Friday after a brief illness.
In his condolence message, AbdulRazaq said the late general laid the foundation of modern Kwara.
AbdulRazaq said he had the privilege of serving as the first Commissioner of Finance (later Health) from 1967 to 1972 in the Kwara State Executive Council under the leadership of Governor Bamgboye.
"In my personal and official relationship with him, he exhibited sterling qualities of an officer and gentleman in the finest traditions of the military. He was a determined, disciplined and purposeful administrator who inspired the cabinet and civil service to performance optimally," he said.
On Bamgboye's contributions to the development of Kwara, AbdulRazaq said: "He laid the foundations of the new Kwara State in 1968 by establishing a new civil service and most of the basic institutions of state that stand till date.
"These include, the State Secretariat, Kwara Polytechnic, State House, Kwara Herald, Kwara Hotel, and basics infrastructure such as intra state road networks, specialist hospitals, water and rural electricity and utility services in major towns."
AbdulRazaq said, "What is really remarkable is that he was the Governor of Kwara State at the young age of 28years and performed so well."
Noting that the late general will be sorely missed, he prayed that God should grant his soul peaceful rest and his family the fortitude to bear the loss.