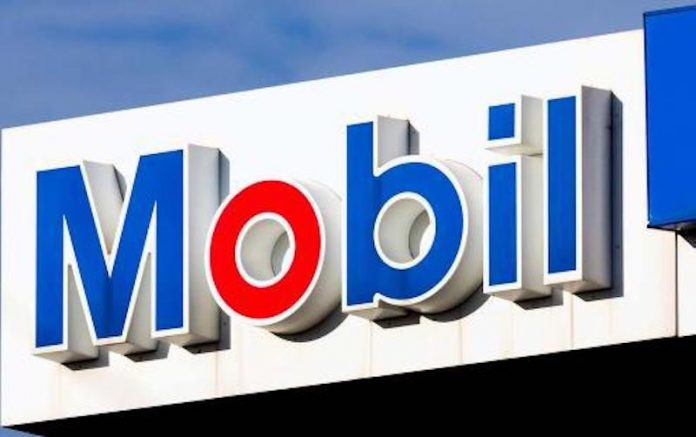 Peter Uzoho
There seems to be no end in sight to the lingering dispute between 11Plc (formerly Mobil Oil Nigeria Plc) and ASCON Oil Company Limited as both oil companies have continued to lay claim of right of ownership of a filling station located on the Oshodi-Gbagada Expressway of Lagos State.
11Plc claims the asset belongs to it according to a renewed 10-year lease agreement with the landowners which it said expires in 2020, while ASCON on the other hand is saying the said property belongs to it, arguing that it bought the station in 2010 from the family of the late landowner, Sunday Ogunyade, with the sum of N750 million.
11Plc further claimed that all the court orders which it said, first barred the administrators of the estate of the landowner, or its agents from evicting or forcibly removing it as owner of the property till 2020, and a later order that mandated 11Plc and ASCON, to stay away from the facility pending further determination of the court, had all been violated by ASCON.
It also accused ASCON of removing its signages in the station and replacing them with ASCON's in the property it claimed contained 42,000 litres of premium motor spirit (PMS). 11Plc also accused the Lagos State Commissioner of Police, Mr. Imohimi Edgal, of being supportive and sympathetic to ASCON. In several petitions written Edgal and the
Inspector-General of Police, Mr. Ibrahim Idris, which were sighted by journalists, 11Plc wondered why an agency expected to maintain law and order would be the one supporting and aiding those who are bent on disobeying the law.
"The Lagos State Commissioner of Police is backing ASCON in their unlawful activities on the property. We understand he is related to the owner of ASCON, Grace Olowofeyeku; so he is sympathetic to their cause and he has been bias in this whole matter," Senior Legal Officer, 11Plc, Mrs. Samuel Ozeh said.
However, Ozeh stated that the company had asked the court to mandate ASCON to pay it the sum of N100 million as general damage for unlawful trespass, forceful eviction, loss of goodwill, reputation and prestige suffered by its refusal to obey the court orders in respect to the asset.
He also noted that 11Plc had equally asked ASCON to pay N16.6 million per day as specific damage being the amount it makes as income from its operation at the filling station.
According to him, the court in its considered judgement, ruled that a new lease agreement between the estate of late Ogunyade and Mobil existed, adding that the court also barred the administrators of the estate or its agents from evicting or forcibly removing Mobil Nigeria Plc from the property.
"In spite of all these court rulings, ASCON officials have been going there to do whatever the like with the connivance of the commissioner. They have removed all our signages and replaced with them with their own. They are doing all they like in the station, if you go there now they are there."
However, briefing journalists on the matter, ASCON's Managing Director, Grace Olowofeyeku, said all the claims by 11Plc with respect to the property were false, stating that the property belongs to ASCON having bought it in 2010 for N750 million.
She also said the Managing Director of 11Plc, Mr. Adetunji Oyebanji, had approached her for the sale of the property for N350 million but she refused, adding that Oyebanji resorted to oppressing her with the case because of the long animosity he had with her late husband.
She said: "We bought that station in 2010 and Mobil went to court
challenging the fact that we bought the station.
"They have been
peddling this rumour that they have a lease; they don't have a lease because as far as I'm concerned they're squatters. And in law, you have a right to go and chase out a squatter from your house.
"And also the judgement given by justice Dada which they are relying on has no place it said they have a lease. Okay assuming justice Dada said they have a lease, have they reached out to us to pay us for any lease for eight years; it will be eight years in October 2018.
"Mobil think that because they are big and because I'm a widow they will push me around. I bought that station for N750million with bank money in 2010 and Mobil keep bringing technicalities so that they will stretch me and frustrate me into a stage where I will now sell it to them.
"They made an offer of 350 million which I rejected. If you say you have a lease why are you offering to sell. I don't know anywhere in law where a judge can force a tenant on you, it's not done anywhere."
Olowofeyeku explained that ASCON decided to take over the station as it rightfully belongs to them and vowed to fight the case up to the Supreme Court.