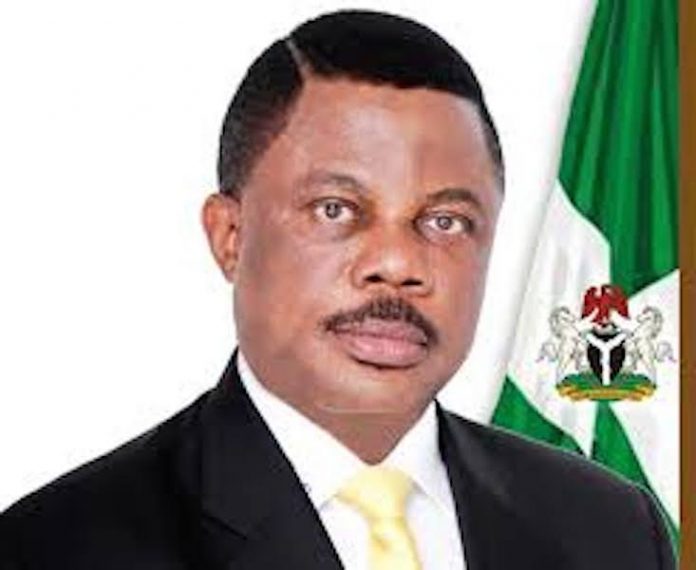 By David-Chyddy Eleke in Awka
The Anambra State Governor, Chief Willie Obiano, and the Obi of Onitsha, Igwe Alfred Achebe, will on 1st October present to Anambra indigenes the Anambra Compendium.
THISDAY gathered that the compendium, an 800-page historic compilation, would showcase the life, culture and achievements of the government and people of Anambra State since the creation of the state on May 27, 1991.
The Editor-in-Chief of Anambra Compendium, Chief Emeka Okonkwo, who briefed journalists, said that the unveiling of the compendium will attract the crème de la crème of Anambra State and admirers from across the country that played prominent roles in the life of the state.
Okonkwo revealed that Governor Obiano is the chief host, while the chairman of the programme is the Obi of Onitsha.
"The Managing Director of Fidelity Bank, Mr. Nnamdi Okonkwo, will unveil the Compendium, while former Vice-Chancellor, Nnamdi Azikiwe University, Awka, Prof. Peter Ejiofor, is the book reviewer.
"Prominent sons and daughters of Anambra will make their voices heard in appreciation of the role of the founding fathers, and everything that defines us as a people and as the Light of the Nation.
"A lot of work has gone into the production of this first of its kind compendium and I have no doubt that every onye Anambra will be proud to own a copy," he said.
Okonkwo, who is the publisher of the compendium, further explained "that the compendium consists mainly of properly captioned photographs and illustrations and easy to read explanatory notes. The book opens with the history of ndi Anambra, the political and communities' governance structure represented by the traditional institutions".
"Snippets of the compendium include chapters highlighting achievements of Anambra people in the spheres of religion, education and medicine. The compendium also recorded the breathtaking, rich tourism potentials of the state.
"Three other chapters profiled the 'icons and beacons' of ndi Anambra who are role models, who have distinguished themselves in the areas of education, entertainment, commerce, enterprise, sports, literature, among others," he said.