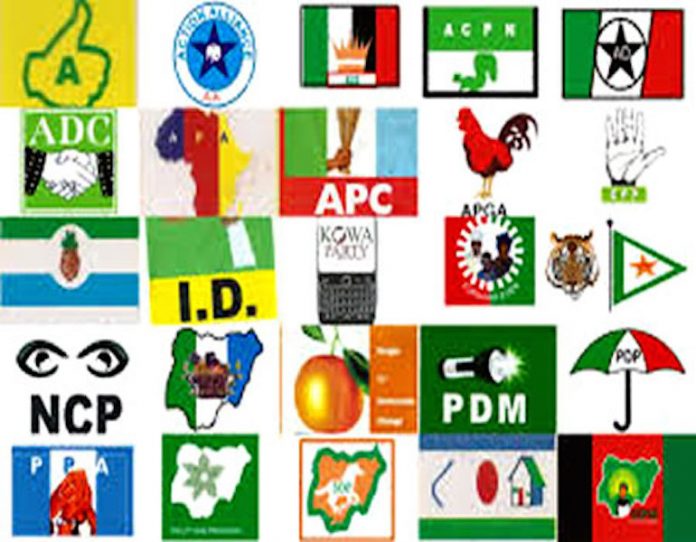 By Laleye Dipo in Minna
Political parties in the country have been charged to conduct peaceful primaries for the selection of their candidates that will contest next year's general election as a way to sustain the existing peace in parts of the country.
The Centre for Peace and Environmental Justice gave the charge in Minna, Niger State on Monday when its officials paid a courtesy visit to the state Chairman of the Nigeria Union of Journalists (NUJ), Alhaji Abdul Idris, at the IBB Pen House in the state capital.
The national coordinator of the group, Mr. Sheriff Mulade, who spoke on behalf of the organisation, said if the political parties failed to conduct free and fair primaries, it would have negative effect on contestants and their supporters, adding that this could translate to a breakdown of law and order.
"As preparations for the 2019 general election increases, we urge all political parties to conduct free and fair primaries and allow the best and popular candidates to emerge. Manipulations may lead to breach of the peace and therefore the right things must be done to maintain peace," he said.
Mulade also pleaded with political parties to avoid "promoting hate speeches", insisting that these speeches "are not only inimical to peaceful coexistence but a tool in the hands of a few to create a divisive and non peaceful society. Therefore we shall not only desist from such but discourage it".
To further entrench peace in the country, Mulade suggested that security agencies "should arrest and prosecute any individual, corporate bodies or organisations found wanting in any criminal act or breach of the peaceful coexistence of Nigeria".
He assured his audience that the organisation was ready to partner with the Niger State Government and the state council of the NUJ "to ensure sustainable peace and peaceful coexistence".
In his remarks, the Niger State Chairman of the NUJ, Alhaji Abdul Idris, decried the lack of peace in many parts of the country, saying the situation had retarded the socio-economic development of the states concerned and the country in general.
Idris commended the Niger State government for partnering with security agencies in the state to ensure peace and development of the state.