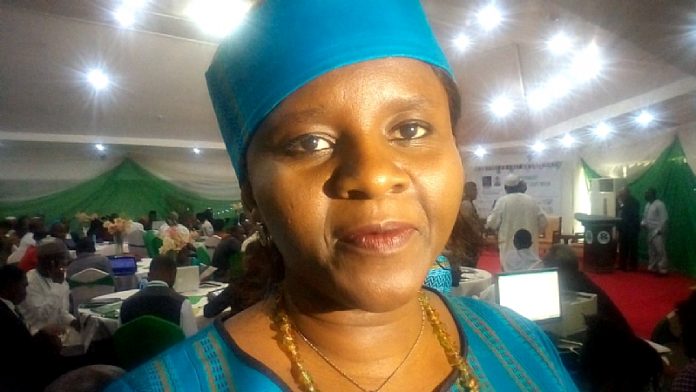 By Onyebuchi Ezigbo in Abuja
Special Assistant to the President on Justice Reform and the National Coordinator, Open Government Partnership (OGP), Mrs. Juliet Ibekaku, has said that she would end the winning streak of the Deputy Senate President, Ike Ekwerenmadu.
Ibekaku who is contesting for the ticket of the All Progressives Congress (APC) for Enugu West senatorial district, said her decision was "in obedience to the call by youths, women and men of the Enugu West Senatorial zone".
The aspirant who spoke in an interview with THISDAY at the weekend said the people of the zone had complained incessantly of the negative impact of the activities and conduct of Senator Ekweremadu who presently represent the zone.
"It is common knowledge that the Senator has veered from his core mandate (quality representation of interest of Enugu West senatorial Zone) to self-survival to maintain a national posture that serves his personal interest and ego," she said.
The presidential aide who is a lawyer regretted that in the 16 years of Senator Ekwerenmadu's representation, "no meaningful infrastructural development can be equated to the quantum of funds that was purportedly expended as constituency funds for the zone'.
"I have no option than to yield to their request as it is in conformity with my desire to have an ideal society for the good people of Enugu West Senatorial Zone. My people are hardworking and deserve the best from a Senatorial zone that is endowed with natural resources.
"All they yearn for is the provision of the basic necessities of life that would create the enabling environment to bring out the best in them," Ibekaku said.
The senatorial aspirant explained that in the past three years, she had worked assiduously to develop and implement a justice reform plan that cut across the judiciary, law enforcement agencies, intelligence agencies, prosecutors, and the prison service.