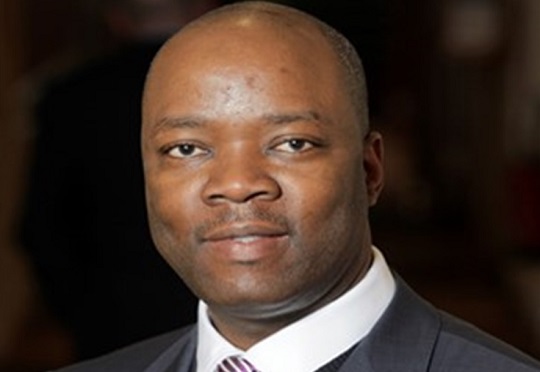 The new Managing Director of Ecobank Nigeria, Mr Patrick Akinwuntan has reaffirmed that his mandate in Nigeria is to grow the Ecobank brand by delivering it as a brand of choice.
According to him, Ecobank service would be available and within the reach of every Nigerian either in their homes or locality through any of the bank's versatile touch points.
 "My mandate in Nigeria is to deliver the brand promise of Ecobank as the platform of choice for convenient, affordable and instant banking services to customers in Nigeria.
"It's our ambition that we are within easy reach in your locality at an Ecobank express point through our agents or within your arm's length on your phone; you can open an account and you can make payment; you can receive payment straight on your phone and at any time cash out through our agent at any Ecobank Xpress point or the ATM.
"In addition, our multi-featured digital payment solution, EcobankPay – this is our rebrand of the Ecobank Scan+Pay QR offering designed to allow us deliver unified and instant self-service across a range of interconnected payment solutions.
"This allows our customers pay in-store via the Ecobank mobile app or *326#.  It is the Ecobank everywhere strategy across Africa that we are implementing in Nigeria," he was quoted to have said this in a statement.
Furthermore, Akinwuntan, described Ecobank as a central platform for financial transactions across Africa because the bank has more presence in the continent than any other financial institution.
"We have more country presence than any other financial institution across Africa, currently 36 countries and therefore our central technology platform positions us as the platform of choice and enables us leverage for scale, efficiency, affordability, quality of service across the continent.
"We are able to relate our common product, common platform, common services, and common set value proposition to our customers. We spent the last two years building on our unrivalled platform and laying the foundation that enables us accelerate to leadership in this market," he added.