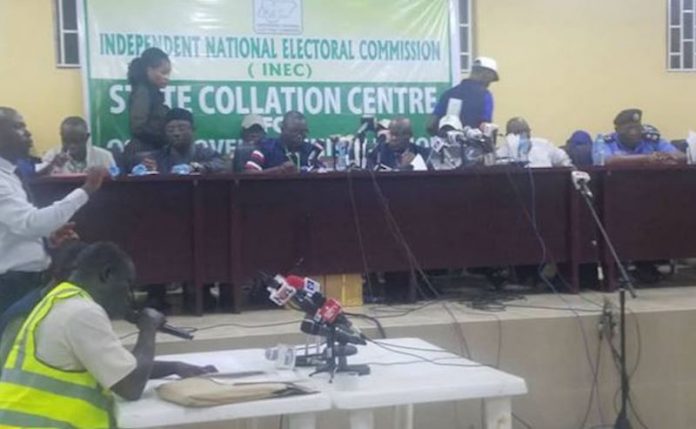 By Nseobong Okon-Ekong
The Independent National Electoral Commission (INEC) has said that the supplementary governorship election scheduled for Osun State on Thursday,  September 27 will accommodate all the 48 political parties that originally participated in the election.
The Resident Electoral Commissioner (REC) of INEC for the state, Mr.  Olugbenga Agbaje, said the supplementary elections will hold in one polling units each in Ife North and Osogbo; while two are in Ife South, and three are in Orolu Local Government Area.
The Osun State Returning officer, Mr. Joseph Adeola Fuwape, had Sunday declared the election inconclusive, saying Senator Ademola Adeleke of the Peoples Democratic Party (PDP), who polled the highest number of votes, did not meet the requirement of the election guideline to be declared winner.
Fuwape had said: "According to the election guideline, where the margin of win between two leading candidates is not in excess of the total number of registered voters of the polling units  where elections were cancelled, the candidate or a party may not be returned.
"From the analysis of the result that we have, the difference between the two leading parties is just 353 and the number of voters in units where elections were cancelled is 3,498.
"To that effect, unfortunately, as a returning officer, it is not possible to declare any party as the clear winner of this election on the first ballot.
Senator Adeleke of the PDP polled 254,698 votes, while Alhaji Gboyega Oyetola of the All Progressives Congress (APC) scored 254,345 votes.