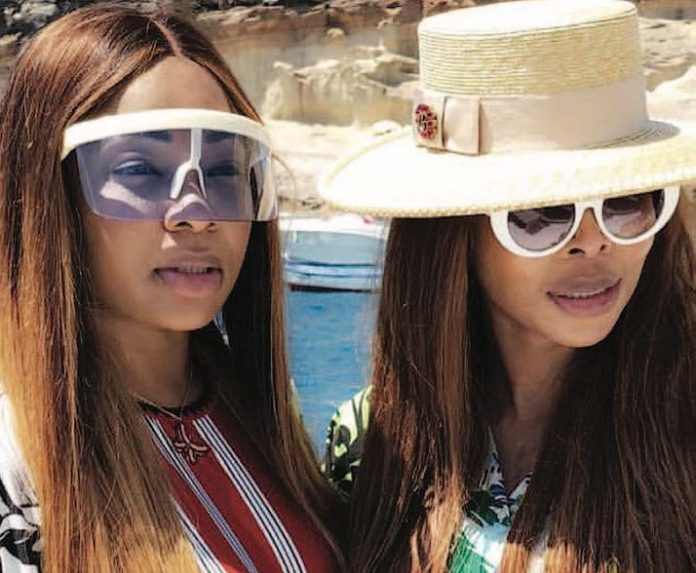 Being married to one of Nigeria's wealthiest men is by no means a criterion to throw gaudy parties at will, especially if you have a hubby that panders to such whims. Think Nosa Idahosa-Okunbo! If organizing high society parties with the right mix of guests, gourmet food and endless exotic champagnes and cognacs known to connoisseurs were an art, you may jolly well call Nosa, the Artemisia Gentilesch. And, when it is about her beloved husband, Nosa goes the whole hog, spares no expense and harnesses all her contacts and connections to flatter and fete him.
You couldn't have forgotten so soon Captain Hosa's surprised 60th birthday party in Seychelles early this year. She pulled everybody that matters in the society to join her in celebrating the man that effortlessly adds plenty sheen to her glowing and glorious being. However, some days ago, Veronica Odika, Lagos town lady, celebrated her 40th birthday in Tenerife, the largest of Spain's Canary Island. The island has many beaches (with sands from yellow to black) and resort areas, including Los Cristianos and Playa de las Américas.
Yes, for Veronica was the river of champagnes and expensive cognacs under loud, heart-thumping music. It was easier to count Lagos happening ladies that weren't at the party than those there. Nosa and her friend, Utibe Rone, the joyfully beautiful wife of oil billionaire, Julius Rone, were there in their eye-watering finery. It was an evening when the spangled stars in the Tenerife skyline, peering through the gold embroidered blinds, seemed to connive with the neon lights that lit the hall to cast a celestial halo on the birthday girl.
Regally tall and resplendently attired, Veronica beamed with toothy smiles, ensuring nobody missed out on Spanish epicurean hospitality. There was no dull moment and the tempo of the party went octaves higher when the music was old school and they danced without inhibitions to the music. Nosa was not left out of the dancing binge that lasted well into the midnight. Everybody had an undiluted fun!
Curiously, Veronica has not been linked with any dude in the past except for presumptions of a relationship with one or two men of massive means, no local or international tabloid has anything salaciously solid on her.