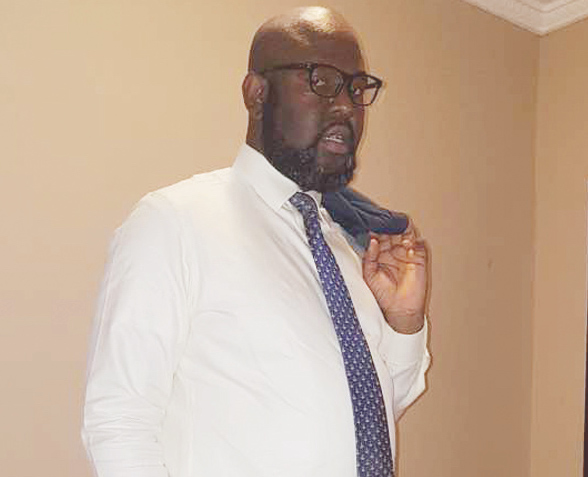 By Sam Ekpe
One puzzle about life is why good things and good people do not last long. Most of the time very successful careers and potentially great men and women are suddenly cut down, in the prime of their youth by death. Although death is an inevitable end to all mortals, our daily wish and prayer is that the Almighty will grant us more days on earth to fulfill our destinies.
A meteor, Felix Chuka Ajekwu, passed through us and the very bright light dimmed suddenly.
Ajekwu III was born in June 1981 to the family of Ozonkpu Chief Felix Ajekwu Ochendo Enugwu Ukwu na Umunri, an Estate Surveyor and his wife Chief (Mrs.) Pat Ajekwu, nee Egwuonwu a Geologist and scion of the "Odiche Group" family of Amichi, both in Anambra State. The first of five children, he was educated at Federal Government College Odogbolu and the University of Lagos from where he, like his father graduated in Estate Management. He thereafter proceeded to the United Kingdom for further studies and bagged a Master Degree in Facilities Management from South Bank University London. Very recently, he completed an MBA at Warwick Business School and obtained many certificates in property management.
Chuka's first job after university was at BenHen International, London before he returned to Nigeria in 2007. He was contracted by the Chisco Group of Companies where he worked for a while and moved to Chois Property Development Limited both in Lagos. A young man with knack for challenges and enterprise, he later moved to Ghana after he was head hunted by Devtraco, a real estate development company based there. While in Ghana he travelled to various countries in Africa, Europe, Asia and United States of America in development of his career in project and estate management.
It was therefore a great shock and surprise that such a bright star with a great future ahead of him had died. Here is a vibrant young man who passed through both primary and secondary schools and graduated from the University in record time, secured promising jobs and made impressive success in his profession within a short period, got married at a time his colleagues and mates were still finding their feet and indeed set to conquer the world as one of Nigeria's most brilliant and potential entrepreneurs. A vibrant, amiable, hardworking young man, full of life and energy seen with us today and tomorrow he is gone. Only very recently, he concluded arrangements with the leadership of Enugwu-Ukwu Youth Council to secure employments for some of their members in Ghana. Now this sudden development and all hope is dashed.
I recall that evening in 2010, at the country home of his father, when Ochendo informed us that his first son Chuka would be going to Arochukwu in Abia State in a forth night and requested us to accompany them on the trip. We gladly accepted the invitation and went all the way from Enugwu Ukwu in Anambra State to Arochukwu, a very far distance, to take Chuka's wife and we did not mind the inconvenience of sleeping over at an Umuahia hotel on our way back to Enugwu Ukwu due to the long distance. Incidentally, the family of the bride had been known to me while in our secondary school days at Methodist College Uzuakoli.
Soon after their wedding, the couple relocated to Ghana in pursuit of higher career prospects. Good home, great jobs and prospects of getting to the top in Chuka's employment within a short time and we were happy and satisfied that our son was becoming a very bright star.
And now the news that hit us all like a thunder bolt. Chuka Ajekwu is dead, stone dead at a South African hospital. Sorrow, Shock, Despair, Distress, Confusion. What about his wife, their two lovely kids, his parents? What a world. Vanity upon vanity.
Now, the sun has set at dawn and again the Enugwu Ukwu community has been thrown into deep mourning.
What can we mortars do about death, except to pray to Almighty God to grant the soul of the departed perfect peace and rest and give Ochendo and Ngalakwesili, Chuka's parents, his wife Ezinne, their two young ones and his siblings the courage and fortitude to bear this irreparable loss. It was Sir John Kenneth Dwight the British rock musician that sang: "And it seems to me you have lived your life, like a candle in the wind. Never knowing who to cling to when the rain sets in Your candle burned out long before your legend sets in"
So it was with Felix Chuka Ajekwu.
Goodbye Chuchu
––Sam Ekpe is a Media Consultant based in Abuja