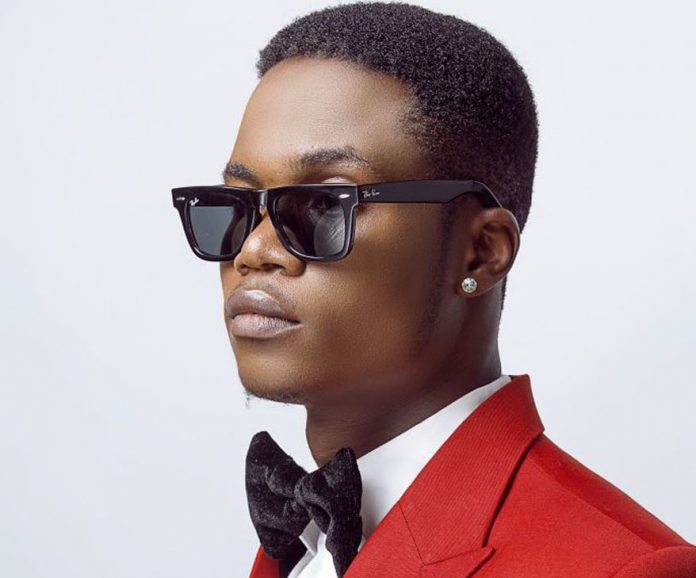 My Story
Mobolaji Fasasi, popularly known as Da Emperor is an indigenous rapper, actor and songwriter who uses his craft to represent Nigeria locally and internationally. He tells Tosin Clegg about his music, career that cuts across the entertainment industry and his upcoming event 
Tell us how it all started?
Well, music started for me, just like most musicians would say, from the church. I grew up away from home while living with my guardians. So, as dedicated elderly Christians that they are, I found my way to church. Then in 2009/2010, I hit the studio to record my very first two singles. I could remember travelling down to Lagos from Ogun just to start a big dream, the same 'Da Emperor' brand today. 
What's your style of music?
I've tagged my style indigenous rap, though I could still be classified as a rapper, generally speaking. My music genre is rap in its raw form, doing rap in English and spicing it up with my local dialect "Yoruba" so it's a mixture of majorly those two languages and a bit of other languages added up here and there to give it more beauty and reach out to more fans and listeners. 
Which projects do you have coming up?
For my upcoming projects, it's always something new here and there and basically, that inspired my latest release 'Aganran' featuring small doctor; Aganran simply means brand new. October 6th Lagos is gonna be a lockdown, as I'll be having my event 'A Date with Da Emperor' and the official unveiling of my record label 'Etiemelo Empire Entertainment'. This event was coined out of the fact that artistes in this part of the world are less celebrated until their demise. 
Who are your music influences?
I had the likes of Dagrin, Michael Jackson, T.I, Lil Wayne and so on but now anyone who does pretty great music inspires and influences me and I'm a fan of good music.
What's music to you?
Music is life, music is me, music is me writing and pouring out my soul on the microphone. It's me being inspired by life, it's chapters and stories of my life, experiences or career sometimes. Without music, the world would probably be the "war" and not "world".