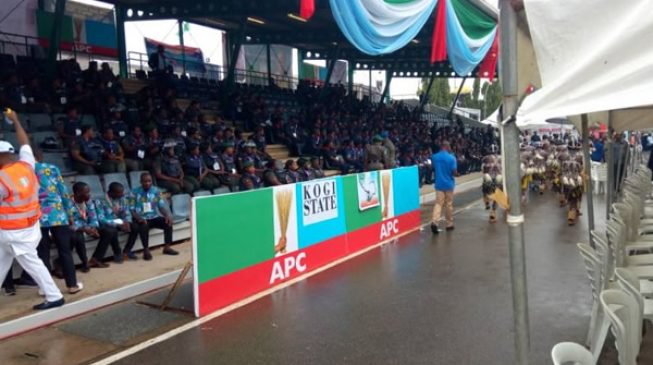 By Emmanuel Ugwu in Umuahia

By hiking the cost of its nomination forms to outrageous level the ruling All Progressives Congress (APC) has effectively killed the political aspirations of Nigerian youths in its fold, a chieftain of the party in Abia state, has said.  
Chief Chidike Ukauwa expressed this view at the media forum organised by correspondents in Umuahia, saying that shutting the youths out of the political space was a betrayal on the part of the national leadership of APC.
"My party (APC) betrayed every young person in this country," he lamented, adding that the outrageous nomination fees was "a conspiracy against the youths" in order to deny them access to leadership positions in their own country.
 Ukauwa said that he remained a staunch supporter of President Muhammadu Buhari and had expected him to act like a father and intervene on behalf of youths when the party leadership rolled out the outrageous fees. However, he expressed regret that "Mr. President was selfish on this issue (as) he only talked about himself" and allowed the youths to be discouraged from vying for elective positions.
He said that it was inconceivable for any youth to cough out N22.5 million to buy the nomination form to contest for governorship position, noting that even Mr. President being a public servant was not expected to legitimately bring out N45.5 million to obtain presidential nomination form.
Ukauwa who was among those aspiring for the governorship seat in Abia State, said that though the nomination fee was within his reach he decided not to pay because it would send a wrong signal  to the youths and encourage those who are determined to hold them down.
He said that those who fixed the outrageous nomination fees were "looters" and had by their action degraded the war on corruption. He therefore called on the Economic and Financial Crimes Commission (EFCC) to beam its searchlight on some of those that bought the governorship nomination forms as looters could be among them.
Though he has quenched his 2019 governorship ambition, the APC chieftain insisted that he had by no means doused the flame of his desire for good leadership in Abia state, saying that Governor Okezie ikpeazu "is a huge disappointment" and should therefore prepare to quit government house in 2019.
"Power must change in 2019 because Abians are sick and tired of Ikpeazu government hence it's time for rescue mission because Ikpeazu's government has completely collapsed".
Ukauwa explained that he had withdrawn from the governorship race but strongly believed that "Abia needs a messiah to salvage the state and retrieve it from the hands of "pharaonic leaders that have been holding the state down".
He dismissed the clamour by the Ukwa/Ngwa section of the state that power should remain in their area till 2023, saying that zoning of governorship seat was not in the best interest of Abia because people are yearning for credible and visionary leader to transform the state.