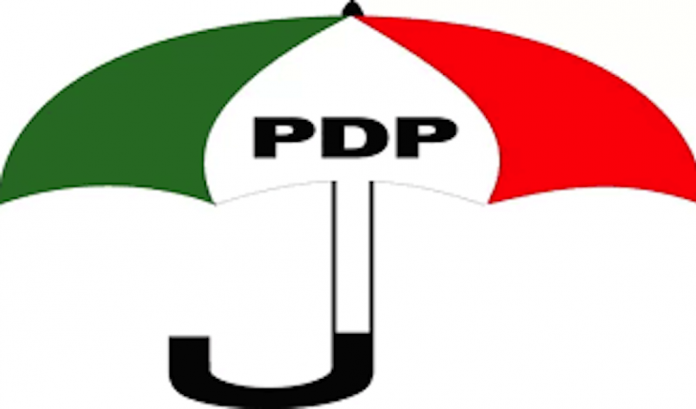 * Demands Communication Minister's Sack
By Adedayo Akinwale in Abuja
The Peoples Democratic Party (PDP) Friday said the revelation that the Minister of Communication Adebayo Shittu skipped the compulsory one-year national service further validates its position that President Muhammadu Buhari has many persons of questionable character in his cabinet.
The opposition party insisted that President Buhari has the moral burden of explaining what gains he derives from appointing fraudulent characters into very sensitive positions, a development that questions his integrity as a leader.
The National Publicity Secretary of the party, Mr. Kola Ologbondiyan, in a statement noted that Buhari in appointing fraudulent persons to hold key offices in his government, has shown that he has a weighty integrity burden, contrary to the 'Mr. Clean' posturing which his handlers had always wanted Nigerians to believe.
He said: "President Buhari should provide answer to allegations that such individuals are being used as henchmen to fritter away trillions of naira from our treasury to service All Progressives Congress (APC) interests and the presidency cabal."
The opposition party noted that the effrontery with which Shittu is trying to justify his crime against the nation speaks volume of the impunity in the Buhari administration.
The PDP said that it is very sad that the corruption of the Buhari administration has continued to smear the nation in the international arena, leading to the current dearth in foreign direct investments and development partnership to our country.
It added: "Nigerians know how President Buhari refused to sack, let alone prosecute the disgraced erstwhile Minister of Finance Kemi Adeosun despite her culpability in certificate forgery and how the agents of the federal government escorted her out of the country to prevent her from opening up on the humongous corruption in the Buhari presidency.
"Mr. President has also not declared why he has refused to sack or prosecute his Special Assistant on Prosecution and Chairman of the Special Investigative Panel for the Recovery of Public Property, Chief Okoi Obono-Obla, despite the declaration by the West African Examination Council (WAEC) that he parades a fake certificate."