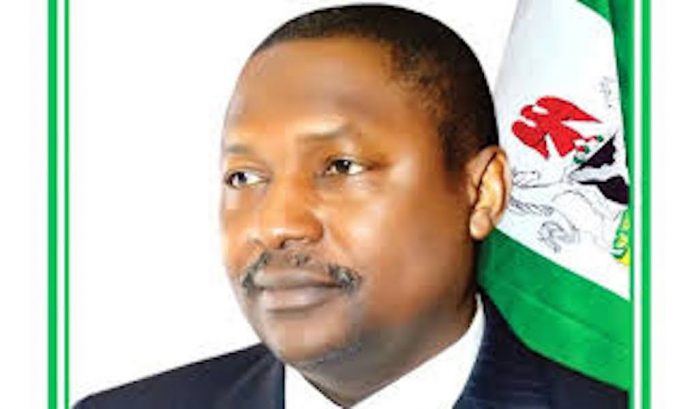 By Alex Enumah in Abuja
The Attorney General of the Federation (AGF) and Minister of Justice Abubakar Malami (SAN) has approved the dismissal of six officers of the National Agency for the Prohibition of Trafficking in Persons (NAPTIP) over alleged acts inimical to the operations of the agency.
A statement from the Press and Public Relations Unit of the agency, which announced their dismissal, added that the minister however approved the compulsory retirement of one officer, just as two others were sanctioned.
The statement said their sack followed the recommendation of the agency's management who had found them culpable for various offences.
In a letter issued to the affected officers, the agency outlined the offences committed by them to include arranging professional sureties for suspects for a fee, providing information about the operations of the agency to outsiders for a fee thereby endangering the lives of officers of the agency, collection of bribe and aiding the escape of suspects.
Others are making love advances to potential victims of trafficking as a condition for rendering service to them, absence without official leave (AWOL) from July 2017 to May 2018 and financial embarrassment, among others.
The offences were categorised under corruption, divided loyalty, sabotage and gross indiscipline contrary to the Civil Service Regulations.
According to the statement, the Director General of NAPTIP, Dame Julie Okah – Donli, who expressed sadness over the development, said though it was a difficult decision for the management, but the agency had to take the step in the right direction to enhance the global trust entrusted in the agency and to serve as a deterrence to others.
"I am particularly sad over the situation, but the laid down procedures must be followed. The agency is very important to not only the Nigerian government, but the entire global community and so we cannot afford to do anything less. I believe that other officers of the agency will take dressing from this development," she said.