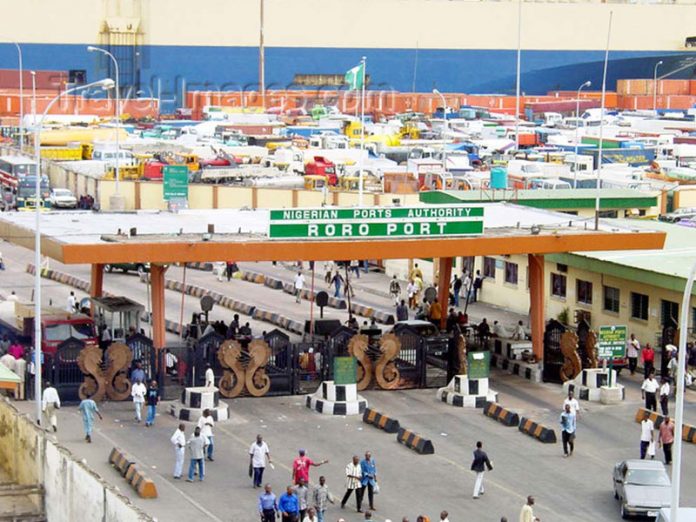 Obinna Chima
Last week, the Economist Intelligence Unit (EIU), the research unit of The Economist Magazine and HSBC, a multinational banking and financial services company, warned in separate reports that the Nigerian economy will continue to be on a stretcher if President Muhammadu Buhari is given the opportunity to govern the country for a second term.
While in its findings, the EIU stated that the opposition Peoples Democratic Party (PDP) would defeat Buhari of the ruling All Progressives Congress (APC) in the upcoming 2019 presidential election, the HSBC indicated that the president's approval ratings presently sits near all time lows, a development, it said reflected the impact of Nigeria's painful recession in 2016-17 and the sustained economic hardship that has accompanied his presidency, including rapidly rising joblessness, and poverty.
While the APC has since urged Nigerians to disregard the analysis and predictions as false, deceptive, unreliable and tendentious, the PDP on the other hand said the report vindicated its standpoint that the APC –led government had failed to deliver on its electioneering promises to Nigerians.
Nonetheless, the warnings which came few months after another report disclosed that Nigeria had overtaken India as the country with the largest number of extreme poor persons as of 2018, have been described as timely.
Buhari, despite promising in 2015 to reset the economy when re-elected, has failed in almost all parameters.
Nigeria's Gross Domestic Product (GDP) per capita, i.e. the average income per person for a country that is the largest economy in Africa, in 2017 was $2,412.41, whereas that for South Africa same year was $7,524.51.
Nigeria's population growth rate of about 2.7 per cent has completely overtaken economic growth with the Gross Domestic Product (GDP) figures for the second quarter 2018 showing growth rate of 1.50 per cent (year-on-year), and over 80 per cent of the country's budget on recurrent expenditure.
Another data that matter for economic growth which has continued to weaken in Nigeria is the rising state of unemployment. Clearly, poverty and unemployment combined, under Buhari, are the greatest challenges facing Nigeria.
About 4.07 million Nigerians were said to be unemployed between January and September last year, the National Bureau of Statistics (NBS) had revealed. It has been projected that the number would rise further to 21 per cent when the NBS releases the present data.
Similarly, the country's weak electricity generation, that Buhari vowed to improve if elected about three years ago, has continued to hover around 5,000 megawatts, in a country with over 190 million persons, compared with South Africa's 40,000 megawatts with a population of 50 million and Brazil's 120,000megawatts with a population of 210 million.
More worrisome is that Nigeria under Buhari has embarked on a borrowing spree with the Debt Management Office's (DMO) failure to design a Strategic Debt Plan. As at June 30, 2018, Nigeria's total debt profile, according to the DMO had risen to $73.21 billion or N22.38 trillion.
The country's 2013 to 2017 Strategic Plan that was designed under the previous administration expired last December and the DMO has not been able to develop another one, even though section 6(c) of the DMO Establishment Act 2003 states that the agency must, prepare and implement a plan for the efficient management of Nigerian's external and domestic debt obligations at sustainable levels compatible with desired economic activities for growth and development; and participate in negotiations aimed at realising those objectives.
Also, under Buhari, 10 million children of school age are out of school in Nigeria.
Presently, Nigeria ranks 152nd out of 188 countries in the Human Development Index of the United Nations Development Program, and 187 out of 189 countries in the World Health Organisation rankings of national health care systems.
Interestingly, in terms of insecurity, the Buhari-led federal government has performed poorly going by the deaths recorded as a result of the farmers-herders crisis in some states, ethno-religious crisis as well as the activities of the Boko Haram crisis.
There have also been accusation that the Buhari administration appears be paying lip service in its anti-corruption war, with nepotism also elevated above competence.
Therefore, the verdicts by the EIU and HSBC are timely.
In 2019, what Nigeria needs is a president that will prioritise unemployment for the country's jobless population, create the enabling environment for innovation to thrive, develop policies that would propel its GDP to grow in double-digits and achieve inclusive growth.
In addition, a leader that will help establish a concrete economic diversification plan with a concrete path to a post-oil future for Nigeria.