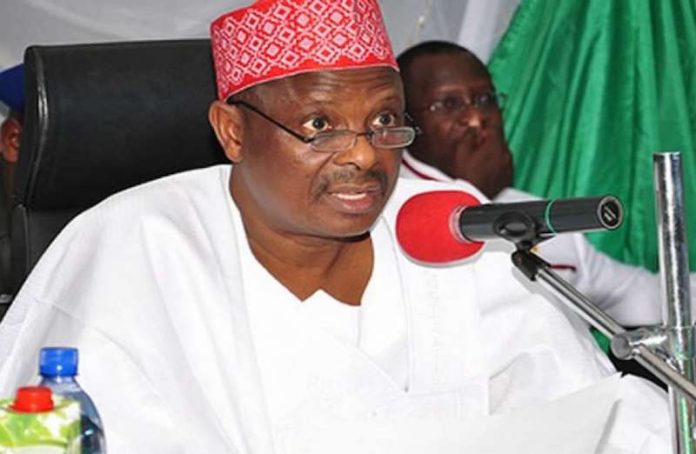 By Mohammed Aminu in Sokoto
A Peoples Democratic Party (PDP) presidential aspirant, Senator Rabiu Kwankwaso, Sunday decried the mass suffering in Nigerians, saying the PDP presidential aspirants should join hands to oust President Muhammadu Buhari in the 2019 elections.
Speaking in an interview with journalists in Sokoto weekend, Kwankwaso said Buhari had not only failed to deliver on his mandate but also pauperised Nigerians.
The former governor said the only option left for Nigerians was to vote out the All Progressives Congress (APC) during the polls.
According to him, the present leadership has brought hunger, poverty and untold suffering to the populace.
He maintained that with unity of purpose, PDP would defeat the APC in the forthcoming elections.
"The forthcoming PDP primary election is key to our goal. If we can have good primaries, then we are sure of winning the election.
"You can see the current statistics which is in favour of the PDP. Therefore, if statistics is anything to go by, then Buhari will lose the election in 2019," he said.
He stated that the experience garnered in politics in the past 26 years puts him ahead of other PDP presidential aspirants.
The lawmaker pledged to replicate the success recorded in Kano State at the national level and assemble the best minds to deliver the goods to Nigerians, if given the mandate come 2019.
Kwankwaso posited that he has the capacity not only to defeat Buhari in the forthcoming elections but to deliver the goods.
"If you look at the economy today, it is not impressive. Most of our youths are jobless and hungry but nobody is making effort to create jobs for them.
"Kidnapping and banditry had become the order of the day and these are issues that a responsible government should address.
"Most people are saying that they want to get somebody who is not only strong enough to challenge Buhari but has the capacity to do the job.
"I am here to tell you that I can do the job because I know that it is God that gives power and I believe in doing the right thing to achieve my goals," Kwankwaso added.