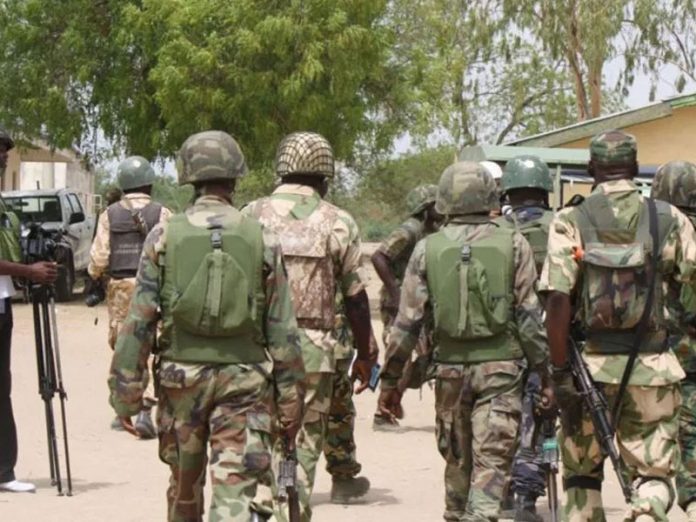 From Segun Awofadeji in Bauchi
Disturbed by the challenges of security management in the country, especially in the Northeast region, Konrad-Adenauer-Stiftung foundation has emphasised the need for productive engagement, including information sharing, between security agencies and citizens to help combat insecurity in Nigeria.
Speaking in a welcome address during a stakeholders Town Hall meeting organised by Konrad-Adenauer-Stiftung(KAS) in conjunction with the House of Representatives Committee on Army and the National Orientation Agency (NOA) held in Bauchi recently, the Resident Representative of KAS Nigeria, Dr. Vladimir Kreck, said the meeting was one of many programmes through which KAS was providing strategic and technical support to the Security Sector Reform in Nigeria.
He further stressed the need for security agencies to adhere to their rules of engagement and respect for citizens' rights, while also reminding citizens of the need to understand that personnel of security agencies have a mandate to protect them through preventing, detecting, investigating and combating crime, of which citizens have a great role to play in information sharing.
In his opening remarks, the Bauchi State Director of NOA, Nuru Yusuf Kobi, reminded participants of the need for continuous dialogue and cooperation between security agencies and the citizens.
While stressing the need for security agencies to always maintain discipline, good conduct and respect for one another in their relationship, the NOA boss charged them to contribute immensely to enrich the quality of the discussions and come up with ways the relationship can be made better.
The town hall meeting was organised to bring together security agencies (Citizens in uniform) and citizens (civil society) to look at issues that relate to the relationship between citizens and security agencies with a view to articulating the challenges and proffering workable actions for improvement.
The meeting is part of KAS's support to the Security Sector Reform in Nigeria through dialogue, information and experience sharing between security agencies and citizens in order to increase trust and confidence of Nigerian citizens in the security agencies, even as security agencies are enabled to respect the rights of citizens. The programme was founded by the Federal Foreign Office of Germany.
Participants later deliberated on the issues raised based on the paper presentation: "How to Enhance Cordial Relationship between Citizens and Security Agencies", by the lead resource person, Mrs Ngozi Ekeoba, Director Political, Civic, Ethics and Values at the NOA headquarters, Abuja. They also proffered solutions on ways of improving the cooperation between security agencies and citizens.