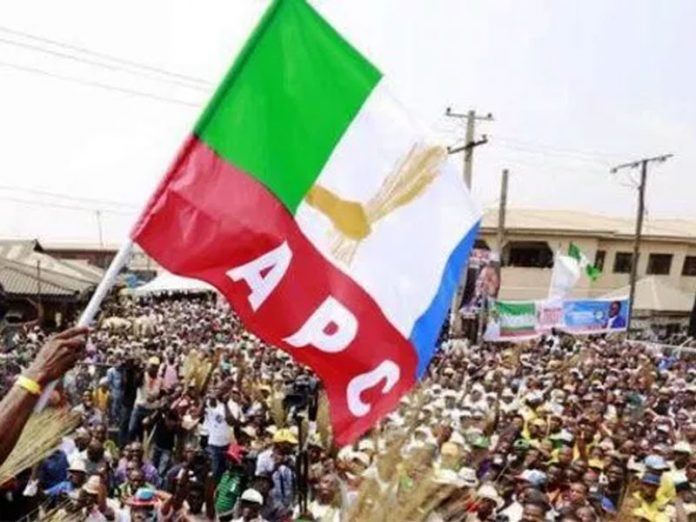 Three All Progressives Congress, APC, presidential aspirants have  threatened to organise a parallel national convention on the claim  that the N45 million nomination forms were exorbitant and against the  provisions of the Electoral Law.
In a statement issued at a press conference in Lagos during the week, as "Coalition of 2019 Presidential Aspirants of the All Progressives Congress", the aspirants urged President Muhammadu Buhari to reject the nomination form purchased for him by a group.
The statement signed by the three presidential aspirants, SKC Ogbonnia, Charles Udeogaranya and Mumakai Unagha, while demanding the scrapping of the nomination  forms also urged President Muhammadu Buhari in the light of his  anti-corruption crusade to join them in rejecting the amount fixed
for the forms.
Recall that a group under the platform of Nigeria Consolidation Ambassador Network (NCAN) last week paid the APC, N45 million to purchase the Nomination and Expression of Interest forms for President Buhari. The aspirants declared  that, "We demand that President Muhammadu Buhari should reject the N45 million nomination forms purchased for him by a group."
In making the call, the group said fixing the forms at N45 million directly violated the provisions of the Electoral Act, which sets limits on the amount that a group or individual can donate to a presidential candidate. The aspirants also said it ran against the
anti-corruption crusade of the administration. "Though some aspirants can afford the exorbitant cost of the forms, such amount is clearly not affordable to many others, including President Buhari and particularly the youths and women of our great party, APC.
"We demand that the party (APC) should, without further delay, scrap nomination  fees as it is inconsistent with the law of the land. Failure to adhere to the aforementioned demands will give us no other option than to conduct our own primaries in line with extant electoral laws and the Constitution of the Federal Republic of Nigeria."