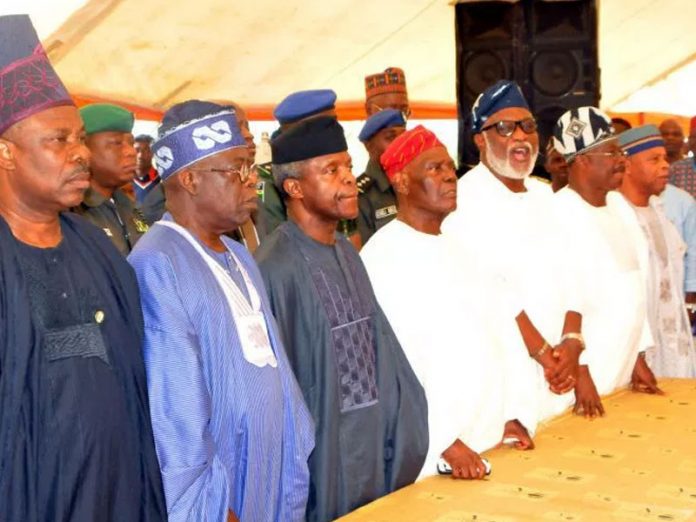 By Ugo Aliogo

One of the Lagos State gubernatorial aspirants, Babajide Sanwo-Olu, who is running under the platform of All Progressives Congress (APC) has stated that the National Leader of APC, Asiwaju Tinubu, was highly committed to entrenching the values of participatory democracy especially in the 2019 general election.
Sanwo-Olu, who disclosed this in Lagos yesterday during a media briefing about intention to run for the seat of governor in the 2019 election in the state, said he was a fully-fledged red democrat and the party's national leader, Bola Tinubu is responsible for the affairs of the party at both the state and national levels respectively.
He expressed confidence that Tinubu would allow the tenets of democracy to reign and strive, adding that he (Tinubu) believes in participatory democracy.
He explained that as part of his desire to run a people-engaged governance, after their declaration on September 16, they would set up people, engaged team at all levels that would join him in visiting all local government areas to listen to the plights of the people.
He added that if elected governor, his administration would operate an open door policy.
"On Monday 10 of September, I travelled to collect the nomination and expression of interest form to contest for the governorship seat of Lagos State, under the platform of All Progressives Congress (APC) and two days later I submitted the form in Abuja to confirm my willingness to proceed with the vision I have for Lagos. In the last 30 years, I have had the opportunity to work with the private sector for 16 years, and the public sector for 12 years. What that means is that in my public life I have been two times Special Adviser and three-time commissioner, I have ran one of the biggest agencies in the government. With the wealth of experience that I have and the teeming population that is going to be supporting me, we will take our state to greater and bigger level. If I have this belief, I don't want to wait when I am 75 to tell my children that 20 years ago, I probably will have taken this decision," Sanwo-Olu stated.
The governorship aspirant further noted that the political landscape had given everyone the opportunity to bring about the improvement of lives, noting that with God he has the strength, and with the people's support he believes has capacity to manage the enormous resources of the state.
He remarked that as a true Lagosian, he would not sit back in contributing his quota to development of the state, stating that with all the wealth and opportunities available, him and his team are ready to make Lagos a bigger and prosperous state.