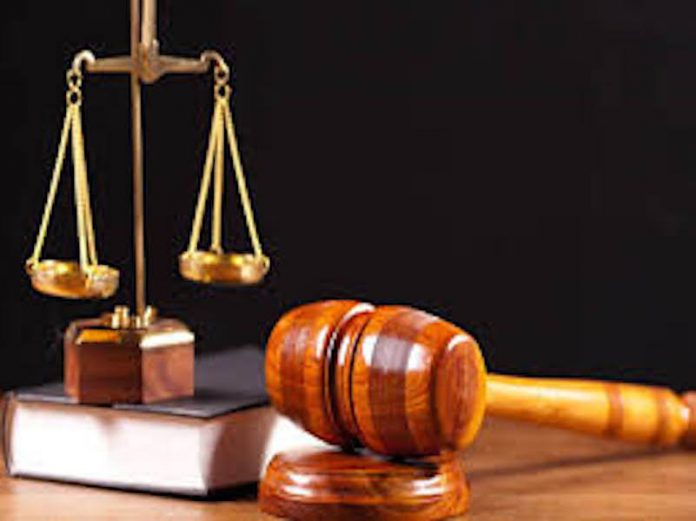 By Alex Enumah in Abuja
A vacation judge of the Federal High Court, Abuja, Thursday ordered the federal government to pay the sum of N10 million as compensation for its illegal detention of a journalist, Jones Abiri.
Justice Nnamdi Dimgba, who awarded the amount against the federal government while delivering judgment in a fundamental rights suit brought against the government by Abiri, held that Abiri's detention was illegal and a breach of his fundamental rights.
Abiri was detained by the Department of State Services (DSS), an agent of the federal government for two years.
The Bayelsa State-based journalist and Publisher of Weekly Source paper, who was arrested and detained since August 2016, was released from the DSS custody following mounting pressures from rights group and the media last August.
After he was released, Abiri, through his lawyer, Chief Femi Falana (SAN), filed a fundamental rights suit before the Federal High Court, Abuja demanding N200 million compensation for the alleged abuse of his rights.
Defendants in the suit include the DSS, the Director General, DSS and the office of the Attorney General of the Federation.
He prayed the court to among others declare his incarceration unlawful.
In addition, Abiri wants the court to hold that his prolonged detention without trial violates his right to personal liberty, dignity of person, freedom of association and fair hearing among others.
He therefore asked the court to award a fine of N200 million against the defendants in his favour as a compensation for the wrong done to him as a person.
Delivering judgment on the suit Thursday, Justice Dimgba held that the federal government had no right to detain Abiri after taking his statement in 2016.
Justice Dimgba also dismissed as baseless the submission of the defendants that Abiri was detained over national security concerns.
He said the defendants should have filed a suit against Abiri and asked the court to refuse him bail, so that the court will use its discretion in determining whether Abiri should be granted bail on not.