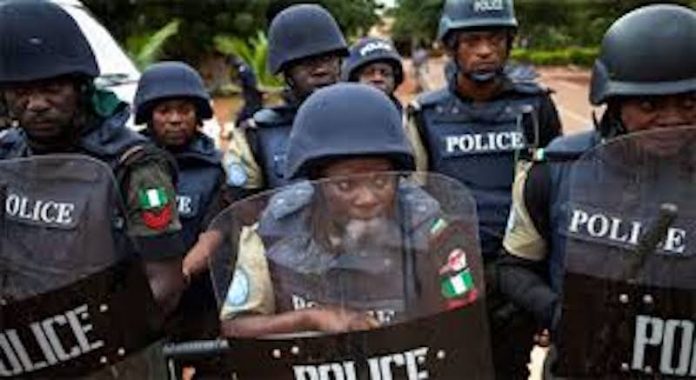 By Seriki Adinoyi in Jos
 Former Chief of Staff to Ex-Governor Jonah David Jang and Plateau North senatorial aspirant, Hon. Francis Bot has identified decentralisation of Nigeria security apparatus as the panacea to the problem of insecurity facing Plateau State and Nigeria.
He lamented that the wanton killings and destruction of property in villages, with several others languishing in the Internally Displaced Persons (IDPs) camps across the state were due to persistent attacks by killer herdsmen.
Bot disclosed this at the weekend while submitting his expression of interest and nomination forms to contest Plateau North senatorial seat at the State Secretariat of PDP in Jos, Plateau state. 
"I am of the firm belief that the best way to solve the insecurity in Nigeria is to allow states have their police. Apart from that, we should have a security system where institutions can have their own security network. Banks should be allowed to train their staff to protect their banks; they don't need to use federal police.
"If a state allows her security outfit to be manipulated by the governor or the executive, the national security will then come in to checkmate and give sanction," he added.
Bot lamented that with daily killings in rural communities, and impunity, the poverty level of the country will grow to an uncontrollable stage as farmers may have to sell the produce to buy weapons to protect themselves.
According to him, impunity will grow when everyone now possesses weapons to defend himself. 
"Government should be able to provide security for the people so that people will use the little they have to feed themselves, educate themselves and to take care of their health rather than thinking of protecting selves," he added. 
"I am motivated by my personal desire to serve the people and I was also encouraged into it by the people themselves because they have seen in me the potential of fair and credible representation to tackle the security challenges that has ravaged the zone through good legislation.
"In politics there is always campaign of calumny, I don't think myself and Baba Jang have sat and discussed,  the baseless assertion that i am holding sway to Jang is just to mar this project. I believe that Jang is a man of honour and integrity and he wouldn't want to discuss such a thing with me."