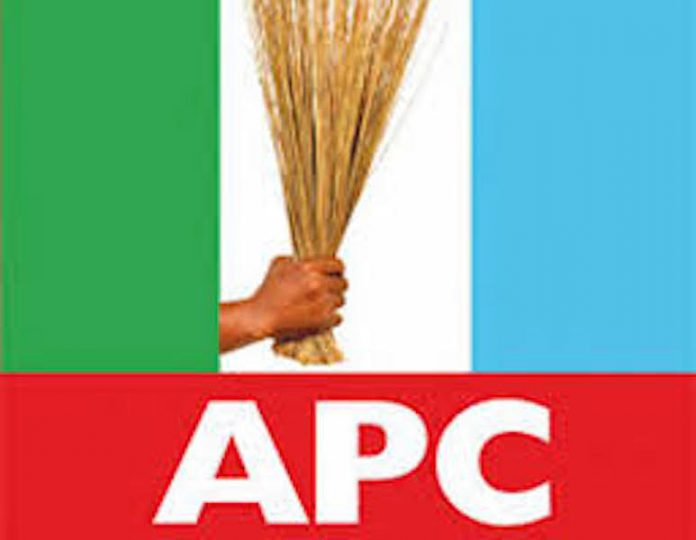 Onyebuchi Ezigbo in Abuja
The National Secretariat of the All Progressives Congress (APC) in Abuja was a beehive of activities on Monday as many aspirants of the party besieged the premises to either purchase nomination forms or submit completed ones.
According to the APC's extended deadline for the sales and submission of nomination forms, the exercise will end on Tuesday.
One of notable aspirants that came to purchase nomination forms Monday was the Lagos State governor, Akinwumi Ambode.
Ambode arrived the party secretariat at about noon and went straight to the office of the National Organising Secretary to pick his nomination form. Journalists anxious to hear from the governor about his reelection bid, were disappointed when Ambode left the secretariat without uttering a word.
Other governorship aspirants that picked their forms include, Attom Magira from Borno State; Zamfara Deputy governor, Ibrahim Mohammed; and Mr. John Odey Jnr who is contesting for APC governorship ticket for Cross River State.
Addressing journalists shortly after picking his forms, Odey Jnr, who hails from Obudu Local Government Area of Cross River state, said he would prioritise the relaunch of the Obudu Cattle Ranch to make a it major revenue earner.
Attom said he was in the race to salvage Borno State from the crisis of insecurity, instability and poverty.
On his part, a former Federal Permanent Secretary and governorship aspirant from Nasarawa State, Dauda Kigbo, who spoke to journalists after obtaining his nomination form, said that insecurity in the country was due to the failure of intelligence.
He advocated the use of traditional institution in peace building.
Kigbo while speaking with newsmen after obtaining his nomination form said the era when traditional rulers were not recognised in the affairs of their communities will come to an end in Nasarawa State during his regime.
He said as a student of the National Institute for Policy and Strategic Studies, he was aware of several researches conducted by the institute on peace building.
He said, "We did a lot of studies in security, peace building and management. One of the things I will do and which I have recognised is that failure of intelligence is responsible for violence and crisis. What I will do is to apply technology and tradition."
Also on Monday, a former Inspector General of Police, Suleiman Abba, joined the race for the Jigawa central senatorial district, on the platform of the APC.
Addressing newsmen after he picked his nomination and expression of interest forms at the national secretariat of the APC in Abuja, Abba said he was in the race to bring quality representation to his constituents and contribute meaningfully to national development.
When asked for his comment on whether the country was ripe for state police, the former IGP said the country was not ripe for state police.
"I have a feeling and I don't hide it that some people are looking for an opportunity to compound the security challenges of this country. I have nothing against state police, like I said, having recommended it far back even when it was not a serious issue in this country.
"It looks like some people are looking for what they can use to compound the security situation in this country. Maybe we can continue to fine tune it, but I am not sure this is the right time," he said.
According to Abba his opposition to state police stemmed from the fact that most of the states lack the wherewithal to operate it effectively.