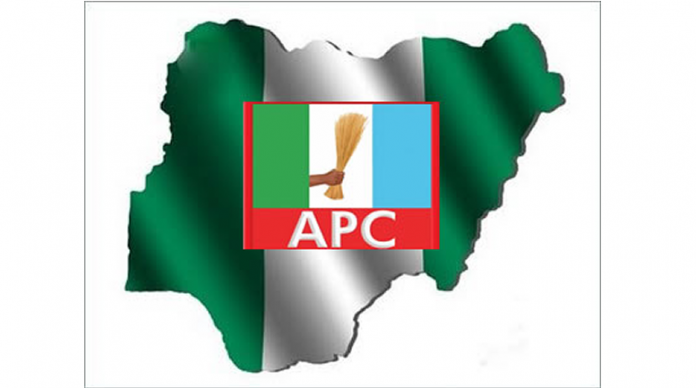 By Michael Olugbode in Damaturu
Yobe State Governor, Alhaji Ibrahim Gaidam, has been warned against manipulating the forthcoming primaries of the All Progressives Congress (APC) in his state to favour his preferred candidates.
The governor had, after a stakeholders' meeting of APC in Yobe state,  announced the National Secretary of the party, Maimala Buni, as his preferred successor after a push by some youths who called on him to come out with names of people he preferred for various political offices.
The action of the governor, though pleasing to a fraction of the party, received backlash from many bigwigs of the party in the state who said it was against democratic tenets the APC stood for.
The backlash was believed to have informed the governor's clarification that though he had picked his preferred candidate for governor and few other positions, the final decision will be determined by the primaries which stakeholders decided should be either consensus or indirect.
One of the chieftains of the party in the state, Alhaji Yakubu Jacob, however called on the governor to keep by his word of allowing the primaries to determine the candidates of the party.
Jacob, in a statement at the weekend, warned that any attempt to impose candidates or manipulate primary elections process can adversely affect the prospects of APC in Yobe state.
He added that  "the endorsement of some aspirants by Governor Ibrahim Gaidam does not in anyway mean there will not be primary elections in the state."
He said though the governor should not have come out to anoint candidates, but he was wise to have come out to state that there will still be primaries. He said Gaidam should however ensure that the primaries were not manipulated.
He reminded the governor that the constitution of the party and democratic principles allowed only the party members to choose their own candidates, insisting that there is no room for imposition of candidates in APC.
"The fact that the governor has endorsed some candidates does not mean there will not be primary elections. Primary elections must take place for all elective positions in the state. The governor as an individual has right to show support to some candidates but that does not in anyway mean that there will not be primary elections."
"I am therefore calling on all party members across Yobe state to make sure that they obtained their PVC and party membership card to ensure that they are ready to exercise their rights in the forthcoming elections," Jacob said.
He lamented that while majority of party members across the state clamoured for direct party primary, the stakeholders agreed on indirect primary elections.
He said : "The current leadership of APC is different and is keen to entrench internal democracy and therefore will not and cannot in anyway allow imposition of candidates on the party. We have all the hope and confidence in APC as it is now, and we are sure it will not condone undemocratic moves."