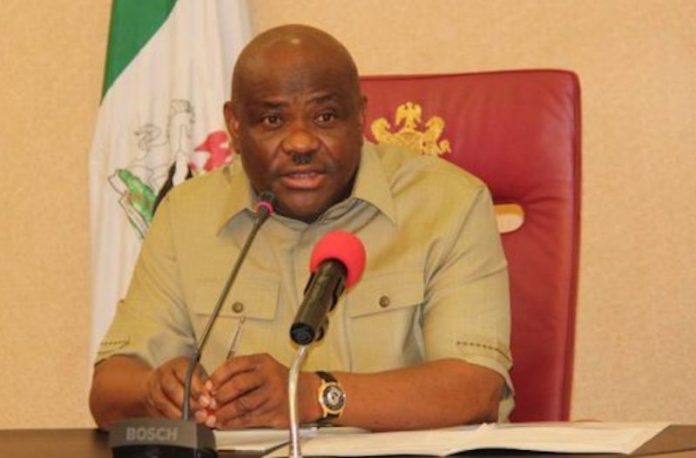 Governor Nyesom Wike of Rivers State has been passionately called upon by the people of the Rivers West senatorial zone to back their son and senatorial aspirant, Mr. Allen Ezekiel-Hart for the senate in 2019 general elections.
The people, under the auspices of the New Rivers West Alliance (NRWA) urged Wike to support their candidate, Ezekiel-Hart to replace Senator Osy Ideazu who recently defected to the All Progressives Congress (APC) and has also indicated interest not return to the National Assembly in 2019.
Speaking with journalists in Lagos, the New Rivers West Alliance led by Dr. Eric Jumbo and Dr. Nimi Micah said Ezekiel-Hart is the best candidate to replace Senator Ideazu and should get the backing of the governor and the people of the zone.
The group said that Ezekiel-Hart, an outstanding businessman, represents the voiceless minorities and stands for one of the wealthiest local governments in the country but yet without a commensurate presence of the federal government.
"Ezekiel-Hart will bring a robust and resounding voice of reasoning and push for a socio-economic and entrepreneurial vibrancy in Rivers West Senatorial Zone and Rivers State in general," the group further explained.
Also speaking, Ezekiel-Hart appealed to the people of the Rivers West Senatorial Zone "to consider me as the fresh and timely choice to oust the perpetual dominance of all the minorities within the zone, indeed the good choice to replace continuity of self-serving money bags.
"I will be a voice to secure the interest of the youths. I know first-hand the challenges and difficult choice they faceon daily basis, I understand their language, high and low points. In the red chamber, I will speak for their specific needs.
"I come from the local government area (Bonny Local Government Council) that hosts the largest petroleum and gas companies–Shell Petroleum Development Company tank farm-the largest in Africa, the Nigeria Liquefied Natural Gas Company amongst other oil and gas majors as well as the local government that contributes about 25 per cent of the nations Gross Domestic Product (GDP), yet has not been able to produce a single senator since the beginning of this democratic dispensation," he said.
Ezekiel-Hart said that time is right now for his people to be given a chance to produce a senator who can better harness the abundant skills and resources of the zone and that he is ready to step into that responsibility.
The senatorial aspirant who authored a book on Governor Wike in 2015 –'Fifty Reasons to Choose Wike'–at the height of his governorship campaign, said, "I stand for a synergy between the Red chamber in Abuja and theBrick House in Port Harcourt, Rivers State."