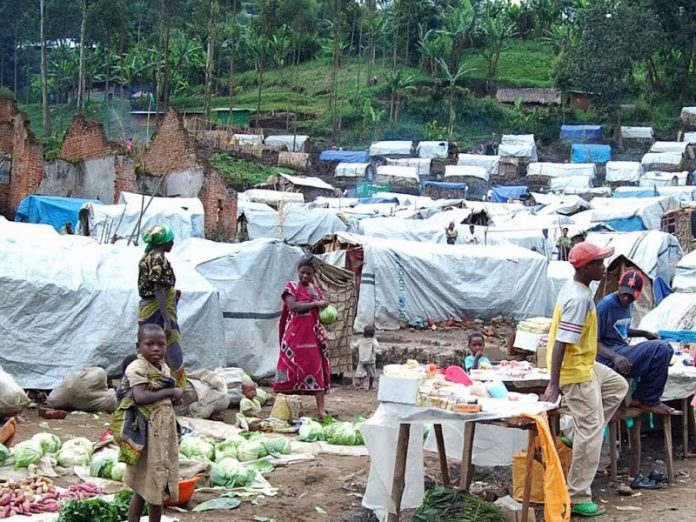 The Borno State Police Command wednesday said the Islamic State of West African Province (ISWAP), a faction of ISIS, had its spies operating from Internally Displaced Persons (IDPs) camps in the State.
Assistant Commissioner of Police, Borno Command, Ahmed Bello, disclosed this while giving update on security situation at a Humanitarian and Development Coordination Forum in Maiduguri.
Bello, who represented the Commissioner of Police, Damian Chukwu, said it was established that three among the 22 'Boko-Haram' insurgents arrested two months ago were members of ISIS.
He disclosed that the terrorists usually stationed their stooge at the IDP camps to perpetrate chaos without being noticed.
"We had launched radio programmes aimed at sensitising the larger society on the need to be sensitive of their environment.
"It will interest you to note that some of the affected victims in camps were not IDPs. We have our ways of rating them to the classes of A.B.C.
"So if you find any suspicious person, do not just send him away, but arrest him because the terrorists have their sympathisers; they are the people that are giving them information," he said.
He explained that the arrest of the culprit had led to drastic reduction in cases of bomb blasts perpetrated by the insurgents, using Improvised Explosive Device in Maiduguri metropolis.
In his remarks, NEMA North-east Zonal Coordinator, Bashir Garga, commended the police and other security agencies for providing protection to the IDPs and creating safe working environment for humanitarian aid workers in the North-east.