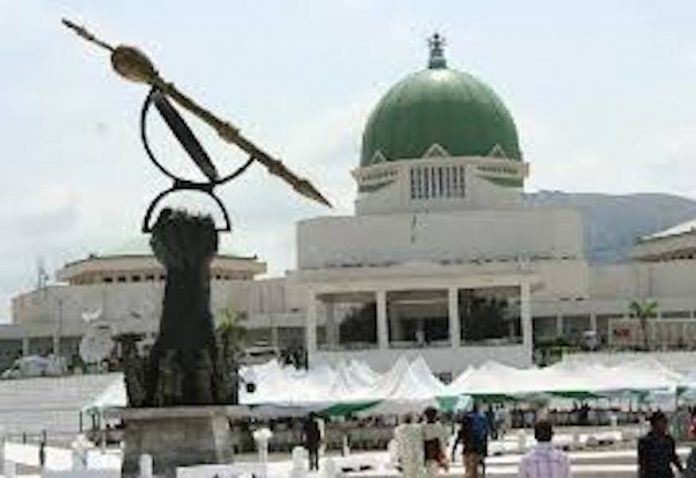 Emma Okonji
Information and Communications Technology (ICT) industry stakeholders have called on the federal government to as a matter of urgency, revisit the country's policies on local content, with a view to enhance local content in the country.
The stakeholders, who spoke at a recent event in Lagos organised by the Nigeria Information Technology Reporters' Association (NITRA), with the heme: "Local Content Development In Nigeria's ICT Sector: Stimulant for National Economic Recovery," called on the federal government to take urgent steps in the implementation of its local content policies, which they said was necessary for economic recovery and national development.
The Executive Director at StstemSpecs, Dr. Emmanuel Eze, called on ICT sector players, especially fintech developers, to develop solutions that have more of local content and can address challenges that are peculiar to Nigerians and organisations operating in Nigeria.
He equally called on the federal government to develop national ICT policies that would protect locally developed solutions.
Citing Remita as an example of locally developed payment solution, Eze said the solution was able to block financial leakages and had helped in directing all government revenues into a Treasury Single Account (TSA).
This, he stressed had helped the federal government to have good knowledge of its generated revenues scattered in several known and unknown accounts, and as well save trillions of naira.
Eze said such was made possible because of the recognition given to Remita payment solution by the federal government.
Speaking on the need for a true local content policy and implementation order, the CEO of Mobile Software Solution, Mr. Chris Uwaje said, "True local content is any content developed locally without the involvement of international remittances." He called for collaboration among industry stakeholders and a true value chain on the part of government to ensure better funding of local content solutions, adding that the Nigerian technology space is grossly underfunded.
The Chairman of the ICT Stakeholders' forum, who doubles as the second Vice President, Association of Telecoms Companies of Nigeria (ATCON), Mr. Muyiwa Ogungboye, said Nigeria as a nation embarked on indigenisation policy many years ago to increase the stake of Nigerians as well as solve the challenge of unemployment but expressed dissatisfaction over the policy that did not last because of lack of tenacious vision and dogged implementation on the part of the federal government.
"To reduce the continuous unemployment of Nigerian youth there is an urgent need to reintroduce the indigenisation policy in the form of local contents policy and our government should as a matter of urgency encourage knowledge and ICT skills transfer," Ogungboye said.
He called on the Nigerian Communications Commission (NCC) and the Office of the Nigerian Content (ONC) to come up with short and long term plans that would enable the entire ICT ecosystem to know the area where they can invest, in order to drive local content development.
The Chairman, Committee on Local Content, Association of Licensed Telecoms Operators of Nigerian (ALTON), Mr. Adebunmi Adeola Akinbo, who spoke on what the Association for ICT Local Content (ICTLOC) was doing to drive local content development in Nigeria, said a strategic framework to establish the presence of ICTLOC had since been developed. According to Akinbo, the signing of the Executive Order 5, further heightened the support for ICTLOCA's cause as it gave concrete backing to ICTLOCA's mission, while promoting and protecting creators, developers, entrepreneurs and business within the ICT ecosystem.