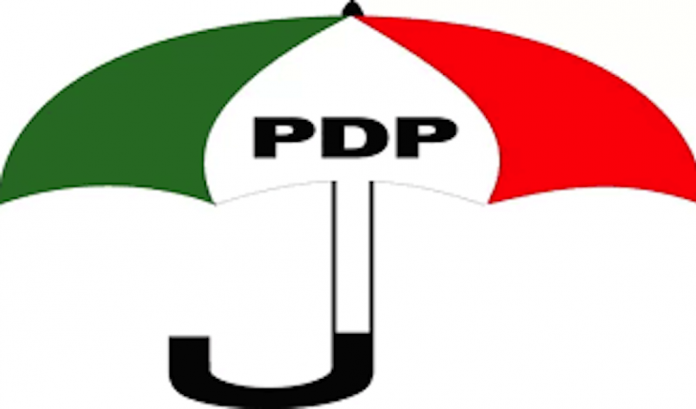 Laleye Dipo in Minna
The stage is now set for a battle royale for the ticket of who becomes the standard-bearer of the Peoples Democratic Party (PDP) for the 2019 governorship election in Niger State following the collection of nomination forms by three of the five aspirants.
Alhaji Ahmed Musa Ibeto, Nigeria's former envoy to South Africa; Alhaji Umar Mohammed Nasko, former chief of staff to ex-governor Muazu Babangida Aliyu; and a businessman and Kontagora prince, Alhaji Muazu Hannafi Sudan, all picked the nomination forms after paying the mandatory N6 million each.
The two others that had shown interest in the number one seat in the state, Alhaji Aminu Baka and Alhaji Umar Dokonkoli, are yet to pay and collect the forms.
The trio after picking the forms expressed optimism that they would emerge victorious at the PDP primaries slated for later this month.
Sudan told some of his supporters that he knew the battle would be very keenly contested and therefore urged them to become the foot soldiers that would win majority of delegates to their camp.
"Everyone should work hard. We have a serious task ahead of us. Apart from the race to win the PDP ticket, we must double our efforts to beat the incumbent," he told his supporters.
Nasko, speaking on his WhatsApp page, announced the collection of the form and said since the party gave him the mandate in 2015 to be its standard-bearer, the case "is a done deal this time around".
"I was your standard-bearer in 2015 general election, you gave me your mandate based on my track record and experience. If given this opportunity in 2019 my election will be a done deal," he said.
Nasko added that he had "the support of the youth, the women folk and the elderly" in the state, saying that the support base should translate to victory in the primaries and election proper.
On his part, Ibeto said having served as local government chairman, federal legislator and deputy governor before becoming an ambassador, his experience should be considered by the delegates while making their choice.