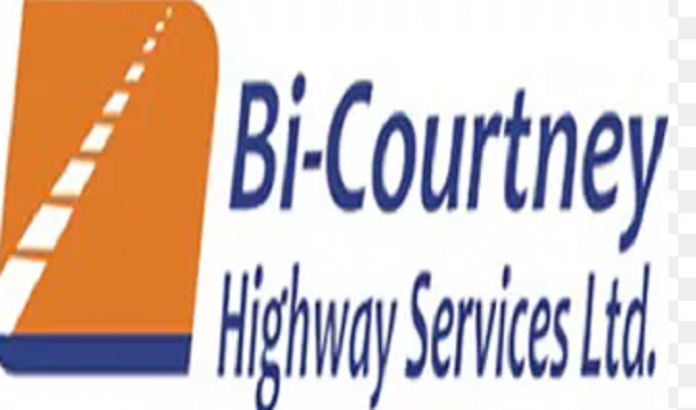 By Chinedu Eze
The Air Transport Services Senior Staff Association of Nigeria (ATSSSAN) has accused the management of Bi-Courtney Aviation Services Limited (BASL), operators of Murtala Muhammed Airport (MMA), Lagos, of walking out of a meeting called by the Nigerian Civil Aviation Authority (NCAA) to address its impasse with the unions.
This is as the National Association of Aircraft Pilots and Engineers (NAAPE) has joined the ranks of unions planning to picket the terminal operator in the next one week, after the expiration of the 15 days' ultimatum issued to it by ATSSSAN.
The unions had accused the management of Bi-Courtney of "unjustifiably" sacking 26 workers who expressed intent to join any of the industry unions of their choice.
The President of ATSSSAN, Ahmadu Ilitrus in an interview with journalists in Lagos, alleged that BASL also demanded for handing over of the controversial General Aviation Terminal (GAT) at the Murtala Muhammed Airport MMA), Lagos to it before it could recall the 26 staff disengaged for unionism.
 Ilitrus explained that the company also requested that the union should impress it on the government to allow for commencement of regional flight operations from its terminal as purportedly spelt out in its contractual agreement with the government.
He added that during the meeting, the company accused NCAA of bias against it.
According to him,  there was no going back on the union's planned picketing of the terminal operator once the ultimatum expired unless the company rescinded its decision.
He stressed that the unions had tried all the available options to ensure that the disengaged workers were recalled to no avail.
"The ultimatum to Bi-Courtney became necessary after the management walked out of the meeting called by NCAA in conjunction with all the security agencies at the Murtala Muhammed Airport, Lagos.
"Bi-Courtney representatives told the meeting that it will not return the terminated staff until the unions and the Federal Airports Authority of Nigeria's (FAAN) management surrenders GAT to it and allows it to commence international flights operations at MMA2.
"When they were cautioned about the security implication of their stand on the issue, they accused the meeting of bias and staged a walk out. It is equally important to state that the second meetings that held before the walk out were the at the instance of NCAA."
When contacted, the spokesman of BASL, Chief Steve Ajulo said he had no comment on the issue, but noted that he was not privy to the outcome of any meeting between his company, the unions and NCAA on the other hand.
However, NAAPE has joined the ranks of unions planning service disruption at the terminal any moment from now.
NAAPE in a letter with the reference number Ref: NS/GS/NAAPE/Vol.53/1/2018, dated August 31, 2018 and addressed to the Managing Director of Bi-Courtney Aviation Services Limited said it would be compelled to join forces with the others in order to make the picketing effective.