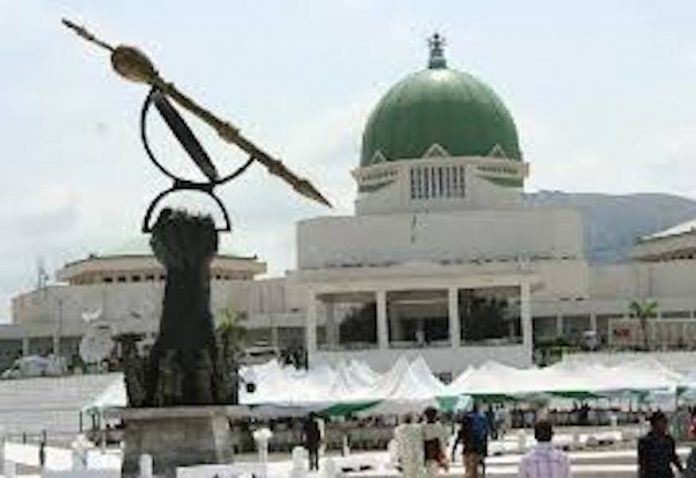 Tasks National Assembly on speedy passage of whistle blowing bill
Alex Enumah in Abuja
The Civil Society Legislative Advocacy Centre (CISLAC) has called on the federal government to increase funding of the judiciary, Nigerian police and the National Drug Law Enforcement Agency (NDLEA) to enable them effectively tackle the increasing menace of transnational crimes as well as keep the country safe.
The organisation also called on the National Assembly to fast track the passage of the whistle blowing legislation before it to ensure the protection of whistle blowers, stressing that the absence of a law on whistle blowing is a setback in Nigeria's criminal justice system.
"We have scenarios where individuals with valuable information are scared to speak out for fear of being intimidated," he said.
CISLAC is making the call against the backdrop of declining budgetary allocation to the criminal justice sector in the last three years.
CISLAC Executive Director, Auwal Rafsanjani, who made the call in a statement made available to journalists in Abuja, described as sad realities, the lack of adequate resources for institutions in the criminal justice sector, a situation he said has made these institutions rely more on foreign aids in order to carry out their activities.
"In the last three years, there has been a decline in the budget of the NDLEA. For example in 2015, the budget of the agency was 0.20 percent of the National budget around N9bn, 0.14 percent in 2016 around N8.5billion and 0.12 percent around N9billion in 2017. With about 5,000 officials, this budget is not sufficient for the agency and its various commands.
"Astonishingly, there has been a decline in the budget of the Police Force in the last three years. In 2015, the budget of the police was 7.16 pecent of the national budget. This budget is grossly inadequate to purchase basic requirement talk less of modern equipment for about 370,000 personnel," he said.
The organisation said the issue of transnational crimes is not something to be treated with kid gloves, noting that Nigeria currently accounts for about 70 percent of illegal small arms in the West Africa sub region.
Rafsanjani further pointed to the issues of human and drug trafficking which according to him, has been and is still a constant challenge to the authorities.
The Executive Director disclosed that CISLAC, through its 'CRIMJUST' project, has been supporting institutions in the criminal justice sector to combat drug and organised crimes "along the cocaine route from Latin America and the Caribbean to West Africa.
"As such, the Nigerian Police Force, the NDLEA and the federal high court have been selected as target institutions based on their mandates to investigate, prosecute and adjudicate these core offences."
Other factors, the organisation believed, would enhance the performance of the institutions in the criminal justice sector which is the need to ensure transparency in the promotion of police officers and appointment of judges purely on merit rather than affiliation with 'godfathers'.