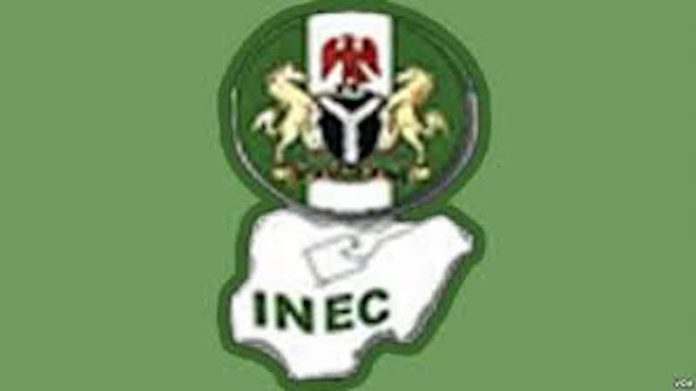 Segun James
The Independent National Electoral Commission (INEC) in Lagos State has denied allegations by the Muslim Rights Concern (MURIC) that thousands of Muslim women from the South-west may not be able to vote in the 2019 election because they were being forced to remove their hijab by INEC officials before they can register.
 The commission in a statement by its Lagos State spokesman, Mr. Femi Akinbiyi described the allegation credited to the leader of MURIC, Ishaq Akintola as untrue and unfortunate.
"A lot of Muslim women in hijab across the 20 Local Government Areas (LGAs) of Lagos State have been captured since the commencement of the exercise. The records are there to support our claims," he said.
He regretted that Akintola only made a particular reference to a registration centre in Agege LGA out of the many registration centres in the state.
 "The standard practice we adopted in all our registration centres is for INEC women officials to capture all Women in hijab's biometrics in the open, while their faces alone were captured inside a confinement set aside for the purpose without necessarily exposing their ears or part of their hairs.
"Where we are operating under the canopy women rappers are being used to screen off the Muslim women from the public view. This approach is known and approved by some of the Muslim coordinators who have been interfacing with some of our Electoral Officers since the commencement of the Continuous Voter Registration exercise.
 "The same approach is being adopted in Agege LGA where the Electoral Officer confirmed that registration of Muslim women in hijab is going on smoothly, and that she received no complaints of any issue with women in hijab from any quarter."
Akinbiyi stressed that "religious fanaticism has no place in the Lagos office of the commission as Muslim brothers and sisters in the office are operating as one family and are also part of registration officers found in all the INEC local government offices in the state, and even celebrated the last Ileya festival harmoniously with people of other faith in the office.
He called on the people of the state to disregard the said statement, saying that "if care is not taken can cause religious unrest in the state which nobody is ready for. The best approach in our thinking to sensitive issue like this is dialogue.
"The commission's doors are open for dialogue on this and any other activities of the commission that need further clarification. MURIC, a Muslim based faith organisation is part of INEC critical stakeholders whose ideas and contributions towards the success of 2019 general is most welcome. Media statement on this kind of delicate issue is certainly not the best for us at this critical stage of our country development.
"All Muslim women are therefore enjoined to please go out and register at the registration centers close to them as we are ready as before to respect their religious believe," he explained.