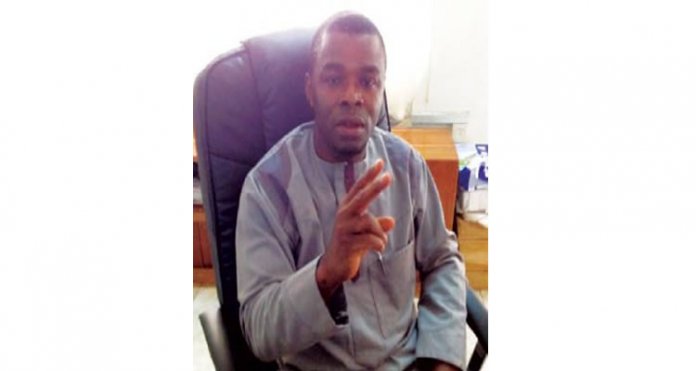 Governor Theodore Ahamefule Orji of Abia State has admonished aggrieved persons and groups in the state to embrace peace, especially the sprouting group known as and called the Indigenous People of Biafra (IPOB).
The governor disclosed this in a statement released by his Chief Press Secretary, Mr. Charles Ajunwa in Umuahia immediately 486 suspected Boko Haram members, including eight girls, were arrested by the 144 Battalion of the Nigerian Army in Asa, along Port Harcourt Expressway. 
The statement said that every person or group in the state must share their smile to the rest of the world, signifying that the state is a symbol of friendship and peace.
"I call on every one and groups in the state, especially the IPOB members to discipline themselves and control their minds towards embracing peace," Governor Orji said. 
The statement advised that if a man or woman can control the mind, there won't be chaos in the society.
He said that the task he's giving to every person in the state is to ask him or herself whether he or she offered peace to the society after each day's transaction. The governor said that the government will not tolerate any bit of upheaval in the state caused by any person or the IPOB in the course of the 486 arrested persons in Asa.
The statement added that mankind in the state should understand that peace and brotherhood irrespective of where it's coming from is a reality that must be uphold by all and sundry. 
"We must desire a society of peace and understand that no given society in the world has progressed through violence," Orji said
He added, "Discriminating against anyone is not expected in a modern society where the world has accepted democracy as the means as well as the end."
Signed:
Charles Ajunwa,
Chief Press Secretary to Governor T.A. Orji