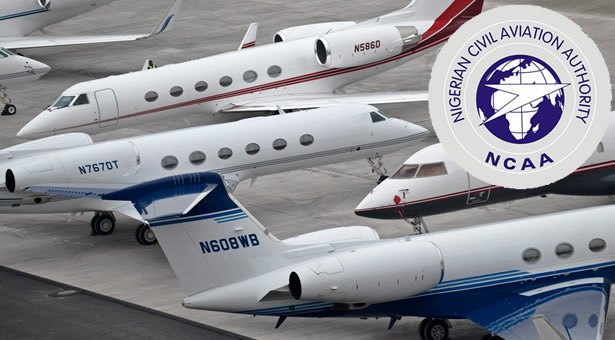 Chinedu Eze
The Director General of the Nigerian Civil Aviation Authority (NCAA), Captain Musa Nuhu has disclosed that the International Civil Aviation Organisation (ICAO) would conduct security audit of the aviation industry in the third quarter of 2022.
Nuhu made this known yesterday, while fielding questions during a telephone interview.
He explained that the first audit that would be conducted by ICAO in Nigeria would be the safety audit expected to take place between February and March this year, while security audit would be done later in the year.
The Director General said the forthcoming ICAO safety audit was known as the Universal Safety Oversight Audit Programme (USOAP) Continuous Monitoring Approach (CMA), which involves the effective implementation of critical safety elements by the country's civil aviation authority.
The USOAP audit is an activity during which ICAO assesses the effective implementation of the critical elements (CEs) of a safety oversight system and conducts a systematic and objective review of a State's safety oversight system to verify the status of its compliance with the provisions of ICAO Convention.
This is aimed at ensuring that flight operations are safe and in accordance with global standard.
Nuhu further explained that safety audit has nothing to do with either facilitation or security audits, noting that security has its own separate audit, expected later in the year. According to him, Nigeria performed well in the last security audit conducted in the country by ICAO.
Nuhu recalled that in the last ICAO Security Audit (USOAP-CMA) of Nigeria – the Effective Implementation (EI), Nigeria Scored 96.4 per cent and the country received ICAO Council President Award Certificate for its performance and hinted that all hands are on deck to ensure the forthcoming security becomes a successful reality.
"NCAA will step up its oversight function and collaboration with all relevant stakeholders to ensure continued improvement in aviation security and facilitation. Security Audit is different from safety audit.
"What we are doing now is quite different from security audit and it's not related to facilitation. I understand facilitation is good for passengers, but it has nothing to do with the current audit.
"The last security audit we had, Nigeria scored 96.4 per cent and because of this performance, Nigeria received ICAO Council President Award Certificate for its performance. Yes, I accept we have some challenges in the industry, just like in the other countries around the world.
"However, to say Nigeria is not ready for audit is a misnomer. Someone is saying we are not ready for two issues that are not part of the forthcoming audit. I think that is wrong," he added.
According to him, the NCAA was on top of its game to ensure a successful outing for the Nigeria in the ICAO audit.
He added that its proactive approach and robust regulations led to the over eight years of zero accident in commercial flight operation in Nigeria and vowed that the regulatory agency would continue to ensure excellence performance for the country.