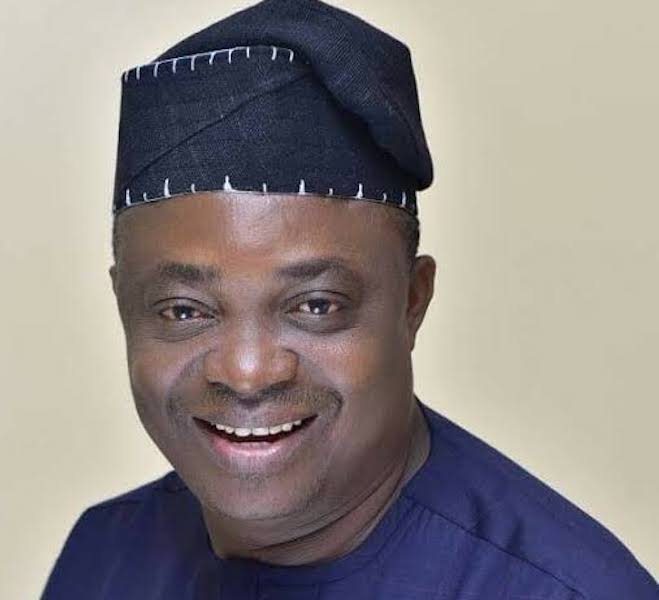 HighLife
The heart of a true legislator is always with the people. This is the observation that many analysts have made about the lawmaker representing Owo/Ose Federal Constituency in Ondo State, the cheerful personality that is Otunba Timehin Adelegbe. Since rising to the call of the people, Adelegbe has not once drawn bad press to himself. Instead, every time his name is mentioned in the papers, there is a new project or empowerment programme that he has managed to commandeer all by himself.
Ondo State is special in many ways. However, the presence of people like Otunba Adelegbe, people who would surrender their time and strength for their constituents, distinguish the state even further. With Adelegbe still pushing to raise the standards of life and living in Owo/Ose alone, it is only a matter of time before the winds of progress reach the other ends of the State, bringing with them the bounty that is the Adelegbe-in charge and charity.
Given the task to chart Adelegbe's contributions, since he began representing Owo/Ose Federal Constituency, any analyst would have to request the assistance of their associates. This is because Adelegbe's could be described in two words—onerously endless.
Credible news sites and blogs are already replete with the results of Adelegbe's work. However, a few ones are too recent to have been captured in this vast catalogue. One of these projects is the newly built Ifon Town Event Hall. This is a project that stood out in Adelegbe's list of campaign promises. Upon completion, an indigene of Ifon town was reported as declaring that it will be a lasting legacy that many will try to outdo but fail.
There is also the Ogbese/Okeluse Bridge that has been abandoned for donkey's years. However, after one properly compiled report on the project was delivered to Adelegbe's table and the bridge is now on its way to completion. What about the six-block classroom project in Okeluse Grammar School that Adelegbe also set in motion? In a few weeks, it will also be completed and be recorded as another milestone for Adelegbe and his happy people.
Truly, if the people of Owo/Ose act smug, one cannot blame them. They chose the right person. What a difference he has made!