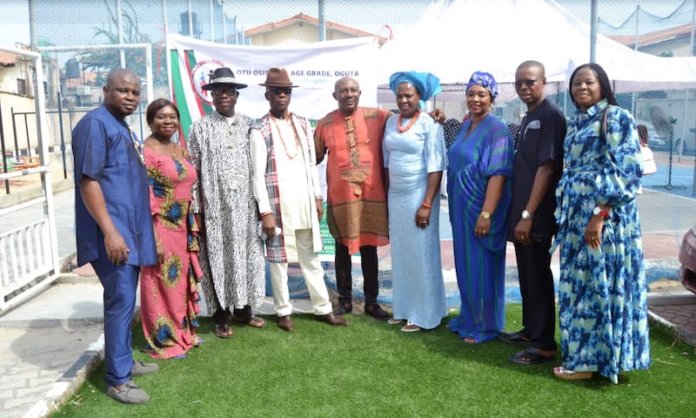 Mary Nnah
Otu Osisioma Age Grade Aguata, a socio-cultural association of Oguta sons and daughter has launched an educational trust fund for indigene students.
Speaking at the end of the year programme / launch of Otu Osisioma Education Scholarship Trust Fund for Oguta, Imo State Indigents on why this scholarship is coming at this time, a member of Board of Trustees and Chairman, Launching Committee, Odera Nnadi said aside sustaining the educational legacy of their forefathers, as an age grade, it felt that within the Oguta Community, there were some indigent students whose parents lack the academic resources and so the need for the education trust fund.
"What we are trying to do is to bring our friends together who have the wherewithal to raise funds that can be used to train these children", Nandi said.
Chairman of Otu Osisioma Age Grade, Sir Emmanuel Uzokwe said the planning committee are people of integrity who have excelled in various walks of life and as such, assured that the fund raised will be spent judiciously.
Speaking also, a female member of the Age Grade, Mrs. Lolo Idu Okeahialem, said while she was living in the U.S, she was running the Oguta Association Scholarship Fund in the U.S having realised the importance of education.
She noted further that in Oguta Community, there were so many children in need of the fund and so the group decided to launch it in Nigeria.
To ensure that the fund gets the right people, "We have the intention of going to Oguta community and paying for students who cannot afford their WAEC fee and fund their education through universities," Okeahialem added.
Another member of the education trust fund committee, Pastor Chuks Nduka Kingsley said the initiative aims to effectively restore confidence in the education sector.
"We know that to do proper re-engineering, education is critical. If you change the orientation of young people and position them properly, they will compete favourably with their counterparts globally," he said.
The project, Kingsley said, is a yearly one and it is not limited to education, "there will also be long vacation orientation, attachment to vacation jobs, we will also find spaces for jobs for them once they graduate thereby adding values to their lives," he added.