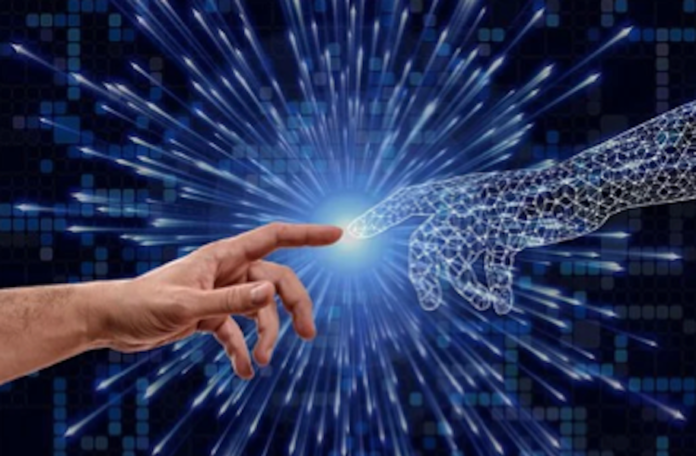 Meta: The B2B digital marketing space is awash with marketing strategies. Which ones can you rely on for long-term success? We have some excellent options for you.
Every couple of months, marketers contend with new digital marketing strategies that promise results.
Since we're all looking for positive results that include growing revenue and beating the competition, we grab these strategies without a second thought.
Without taking the time to gauge their merits or tradeoffs.
The results go either way- some strategies work, others fall through. Hardly the results you want from your marketing plan, right?
So, if you don't want to take chances with your marketing budget, here are five long-term digital strategies you can explore.
1. Make B2B Data Your Friend
According to a press release by Gartner, up to 60 percent of businesses will transition to data-driven selling by the year 2025.
Businesses have access to huge volumes of data that they can analyze and use to identify potential customers and buying habits.
With this information on hand, you can know who is interested in purchasing your solutions, their motivations, and how to approach them.
Data also helps you understand prospects' pain points and improve the quality of your solutions accordingly.
Better yet, analyzing data lets you see which campaigns are working, those that need tweaking, and the ones you should do away with. Not only will you be a smarter marketer, but your lead generation efforts will be more effective.
B2B data falls into several categories with the most crucial being:
● Firmographic data: this data fleshes out the profile of your target company. It provides information about the company's name, industry, size, and location. You can use the firmographic data to segment prospects based on value, size, location, and even buying cycles.
● Buyer intent data: this data helps you identify what prospects are searching for and what stage they are in. You can then serve up content that addresses their search, concerns, and needs to help push them closer to buying.
● Chronograph data: changes in company structure or employee count affect buying strategies and you should watch out for them. Chronograph data shares details like promotions (or demotions), location change, company funding, and acquisitions.
2. Review Your Buyer Personas
Why and I already created your ideal buyers? Shouldn't I be focusing on reaching prospects that fit the profiles?
Businesses evolve, global crises like the Covid-19 pandemic bring about changes, and you may have rolled out new services/products to suit a niche market.
If you don't review your buyer personas, you most likely won't be targeting your highest-value prospects with relevant messages.
How often should you review your personas?
It's wise to revisit your personas if you've made changes to your operations e.g, shifting focus to serve particular customers, or adding new services.
A check-in every 6 months to one year allows you to see if any changes are needed.
Some things to look out for as you review personas include:
● Vague personas. These are personas that don't assist you in identifying target audiences. They don't show motivation, interests, dislikes, pain points, or concerns.
● Unrealistic personas. Here, your personas represent the customers you would love to serve, but not those you actually serve. You may need to carry out qualitative and quantitative research to know how to better your solutions.
Create negative personas as well. These are typically customers your team shouldn't focus on because they aren't good fits for your business.
3. Invest in Lead Generation Software
While driving traffic is important, the greater goal lies in collecting information you can use to turn visitors into prospects and eventually customers.
Lead generation software makes this easier by automating the processes involved in attracting leads and collecting information about them.
It targets top-of-the-funnel prospects who are usually open to exploring solutions, giving you the opportunity to market to them.
Potential benefits of lead generation software include:
● Improving contact information accuracy. Contact persons change jobs, businesses move to new locations, and telephone numbers change too. Keeping your information accurate is a job by itself, and lead generation software can help handle that chore.
● Helping you generate higher quality leads by targeting your ideal customers using tactics like organic SEO and paid search ads.
● Automating processes like lead generation, segmentation, and follow-up helps accelerate sales processes, bringing customers closer to making purchases.
Here are examples of lead generation software and the classes they serve to help you choose the most useful for your needs.
● Looking up contacts: AeroLeads, Hunter, Lusha, Snov.io, Viola Norbert.
● Generating leads and nurturing them: Prospect.io, LeadFuse, AWeber, Discover.ly, and LinkedIn Sales Navigator.
● On-Page Lead Generation: Albacross, Visitor Queue, LeadForensics, and Unbounce.
● Email outreach tools: OutreachPlus, Mailshake, SendBlaster, and Lemlist.
4. Make Cold Calls
Does the cold calling technique still work?
Of course, it does. And here's why.
A survey by RAIN Group showed that up to 62 percent of B2Bs actively seeking solutions to fix their problems are open to hearing from vendors.
Vendors like you.
So, why not put your research skills to the test, identify potential customers, and introduce them to your awesome solutions.
Here are skills you'll need to scale this strategy:
● Research. We can't overemphasize this skill. The better your research skills the more effective your cold calls will be. Look up information in the public domain that includes renewal dates, pain points, existing solutions, and competitors vying for the same business.
● Be persistent. On average, it takes six to eight calls to get prospects to respond. You will encounter rude responses, get hung up on, and reach voice mail and it can all be very frustrating. Don't give up easily. Stay positive, and focus on your goal.
● Be a quick thinker. When you're on the phone listening to your prospects, you need to think fast about the responses you share. Quick thinking also helps you identify opportunities you can leverage.
● Be relatable. People buy from those they trust. To win trust, you need to be relatable and aim to build relationships with your prospects. A great way to do this is to show genuine care about their business, its success, and the challenges they face.
5. Use Email Marketing
According to AWeber, this old-school strategy provides higher conversion rates compared to other marketing channels.
Email marketing isn't old school, after all, considering email transactions are far more profitable than those you can generate from social platforms.
With email, you own your audience.
The messages you send go directly to your customer's digital doorstep. There's no worrying about messages getting lost somewhere.
You're aren't just sending messages to generic user bases rather to audiences interested in what you're saying.
Best practices include:
● Filtering leads. Email campaigns should start at the lead generation level. You need to separate those that come for business from those who are casually visiting to maximize efficiency. You can invest in a lead generation tool that segments users or simply create a pop-up on your site that asks visitors if they are there for business or pleasure.
● Choosing an email provider. ESPs provide the software you need to create and send out bulk emails to your subscribers. Unlike Gmail, Outlook, or Yahoo, using an ESP looks more professional. It can also manage subscriber lists and assess email marketing campaigns' success.
● Crafting captivating subject lines. It can literally be the difference between getting high open rates and having your emails sent to the trash bin. Think about headings that build curiosity and touch on buyer intent.
● Including a singular CTA. The body of the email should lead your audience to one CTA that's focused on the topic you're addressing. If you're sending out a newsletter, however, you can include multiple CTAs that lead to the different solutions you're highlighting.