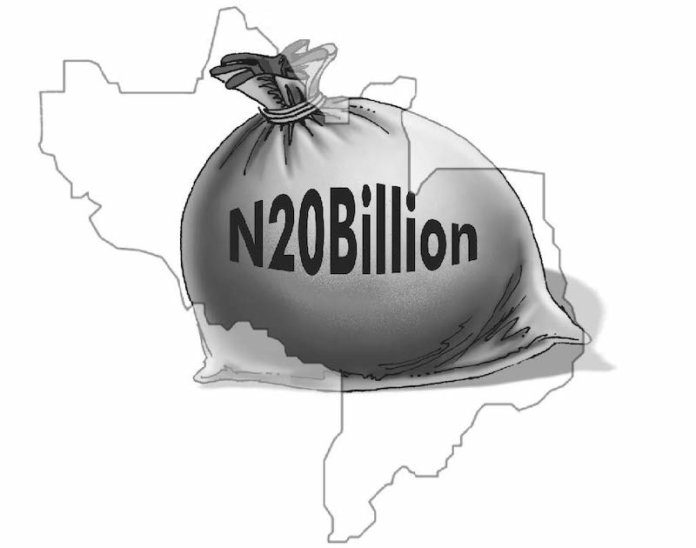 The anti-graft agency should aim at tidying up its operations
The federal anti-graft agency, the Economic and Financial Crimes Commission (EFCC) said last August that it had credible intelligence that funds suspected to be proceeds of unlawful activities were in an account domiciled in Sterling Bank Plc with the name of Kogi State Salary Account. The money, a hefty N20 billion, was a bailout fund to the state meant to pay workers' salaries but allegedly diverted to an interest yielding account. The state government, however, vehemently denied the allegation. But the EFCC insisted the diverted money had been recovered and transferred to the Central Bank of Nigeria, a transaction reportedly acknowledged by the apex bank. An apparently excited commission said the transfer of the money to CBN "has put paid to any further controversy regarding source and ownership of the funds and most importantly, aborted the funds dissipation."
But the controversy is still far from over. Even though the money is in the CBN coffers, the Kogi State government has continued to insist that it never authorised the opening nor operated the bank account, an assertion confirmed by Sterling Bank. "Let it be known that the Kogi government has disbursed its bailout loans for the purpose of which it was granted as of October 2019," said Kogi State Commissioner for Information and Communication, Kingsley Fanwo. "There is, therefore, no hidden bailout funds/loan belonging to Kogi that is capable of being returned to the CBN or frozen by order of court. The EFCC knows this, which is why it withdrew the suit it filed in court on the bailout fund."
However, Sterling Bank has admitted that Kogi State Bailout Account exists in its record and "categorised under the account type Intervention Fund," even though it was not opened by the state government or at its instance. All this gives room to so many worrying questions. So, at whose instance was the controversial fixed deposit account opened and when? Who was the signatory to fixing the account on behalf of the state government? How much had been withdrawn from the account since 2019 when the state claimed to have cashed the bailout facility it needed to pay outstanding salaries and allowances to workers? And who is keeping the N666.7 million which made up the balance of N20 billion initially said to be deposited into the bailout account? And now that the money had been retrieved, has the EFCC arrested the culprits? Or is it allowing them to walk the streets free?
On assumption of duty as EFCC boss, Abdulrasheed Bawa pledged a paradigm shift in the agency's approach to anti-graft war, from fighting corrupt persons to fighting corruption. But there is still no appreciable change. Bawa has followed the footsteps of his predecessors, carrying out indiscriminate raids, arrests, and lots of media trials. The rate of convictions is still low because many of the cases are not only ill-motivated, but they are also not properly investigated. Indeed, most Nigerians now see the anti-corruption crusade of the present administration as no more than mere drama.
Regarding the Kogi State government, the EFCC has done the sensible thing by returning the money to the coffers of the central bank. But the process is untidy. There are too many questions unattended to. And does fighting corruption end with the recovering of illicit loot from people or states? What structures are put in place to prevent further corruption, to act as deterrence?
The EFCC will earn more respect and trust when its operations are tidy, diligently carried out, and free of ill motives.