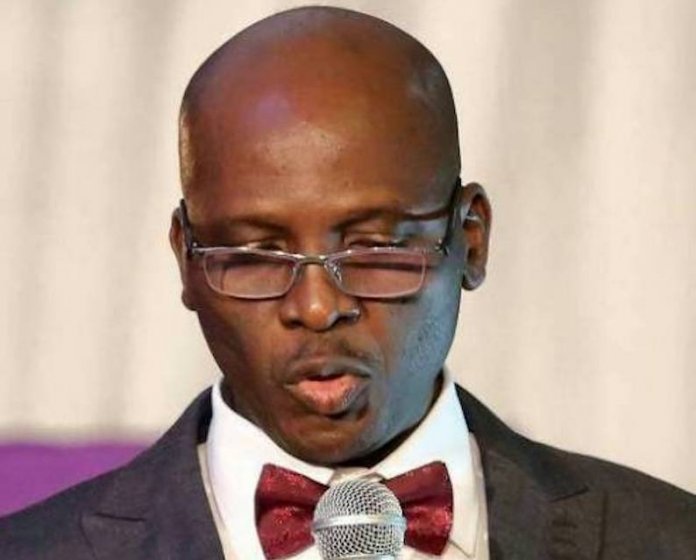 femi Akintunde-Johnson
Many colourful adjectives and phrases followed the speech: Brilliant. Stately. Powerful. Eloquent. Commands respect. Something great from a politician. Then others rated the speech as diversionary, inadequate, a piece of sophistry, and such uncharitable suggestions. So, what has been written that could possibly be worse than the leakage of the Lagos Judicial Panel of Inquiry report on the EndSARS fiasco?
Well, a seemingly well-reasoned speech dated Monday, November 29, 2021 was signed by Babajide Olusola Sanwo-Olu (hereinafter addressed as BOS), the governor of Lagos State; and ostensibly delivered on Tuesday, November 30, 2021 to Lagos residents, and the entire world. This column has taken the liberty to scrutinise the over 1,800-word document, and highlight nuances within the governor's submissions that ought to have been better informed, or ventilated.
First, it is too long – considering that the primary focus of the treatise is the youth…while backgrounding the extant issues seem reasonable, the contra arguments and subtle dismissals of supposedly nefarious elements are counterproductive to the overall motif of the speech: let bygones be bygones, and let's walk together to make Lagos peaceful and prosperous. But, I digress.
Let's quickly prance across the governor's delicate nuances and undisguised indignation, using his quotes to illustrate our apprehensions.
BOS: I will start by saying that we, as an administration, are determined that the next steps that will be taken in this process of coming to terms with the events of October 2020, must bring closure to a painful episode in the history of our State, with the release of the White Paper later today.
(Oh, dear…this beautiful piece of polemics should have been great just after the White Paper was released, or better still, a few days later. Vested interests would have taken a swing at it, professional complainants would have shredded it, vibrant internet warriors would have passed all sorts of judgements, made all sorts of memes and tik-toks…but the redeeming qualities of the Paper, if well considered, would have withstood the barrage. Thereafter, a wisened, conciliatory and epiphanous speech from a distraught but undistracted governor would make a class act.)
BOS: To be a Centre of Excellence, we must be a Centre of Truth. To be a smart city, we first must be a just one. To be a prosperous state, we must establish ourselves as a peaceful entity. And to achieve the Greater Lagos of our dreams we must learn to live in harmony, even amidst inevitable disagreement.
(These eloquent truths would have sat gloriously well AFTER the release, and transparent implementation, of the recommendations of the White Paper; and that would grasp the dialogue and procession towards peace and closure.)
BOS: In times like these, with anger and animosity too quick and fast at hand, it is easy to hide behind our own prejudices, treating them as deeper truths instead of the superficial lies they are.
It is far too easy to take sides and choose emotion over fact, even when the truth is to be found in shades of nuance (sic). It is easy to choose darkness over light; to take perverse delight in playing unhelpful games of cynicism and suspicion; to cling to beliefs that do not carry the weight of verifiable evidence.
(It may seem nice to "tell them the bitter truth"…at this juncture, it's needless, and provocative. Don't dwell on the irritably obvious, sir.)
BOS: In the aftermath of what happened on October 20, 2020, I decided to expand the mandate of the Panel to include investigating what really happened at the Lekki Tollgate that night.
(This is to remind the young warlords that life did not start and end on October 20, 2020…and the much expected restitution goes beyond that dark night. Touche.)
BOS: I am sure no member of the panel can claim that the state government made any attempt to influence them in any way throughout the duration of its sitting.
(A vital, bold and well-positioned challenge – which if undisputed, lifts the governor's profile onto a higher moral pedestal – evoking trust, fairness and maturity.)
BOS: As I have stated earlier, we have no intention to engage in histrionics or further inflame passion on a matter that has generated intense interest and controversy nationally and internationally. Our decisions and actions will be based entirely on the law, the weight of evidence and an unblemished respect for the truth.
(So, leave 'histrionics' for history chasers, and don't allow your displeasure with antics of naysayers to 'inflame passion' any further than necessary…just do the lawful and urgent exigencies. Immediately.)
BOS: It is also on record that the Federal Government accepted all the demands of the protesters, including the immediate scrapping of SARS. The National Economic Council (NEC) also recommended the establishment of State Panels of Inquiry into cases of police brutality. And the Lagos State Government was the first to set up its own panel.
(This is a deft side tackle on the recent laborious statement of a federal minister who briefly donned the toga of Attorney General to dismiss state panels of inquiry as 'illegal'.)
BOS: I can boldly say that no State took the advocacy for police reforms and justice in the face of documented brutality more seriously than we did in Lagos. We have so far paid N420million in compensation to victims of police brutality, in line with the recommendations of the panel.
(And a reminder to all who care to count that Lagos has been accepting and effecting the recommendations of the Okwuobi panel even while sitting. Commendable.)
BOS: At that point, I imposed a curfew to restore normalcy in Lagos. We had only one goal in mind: the maintenance of law and order, and protection of citizens going about their daily lives. This is more than a legal duty. It is a sacred obligation under the constitution of the Federal Republic of Nigeria, which I swore to uphold.
(This is where the rubber meets the road…this is where BOS ought to admit or dismiss the panel's admittedly strident allegation that he invited the military, and thus was complicit in what the soldiers did at the Toll Gate. He is human; and such is the condition of humans to err. Of course, it is not inhuman to promptly apologise on what could be characterised as an error of judgement – if indeed you are wrong. Apologise on behalf of your "aggressive" guests, when the police Riot Squad would have been sufficient to quell what was initially a civic disobedience to government curfew instructions.)
BOS: The Testament To The Resilience Of Our Spirit Rests In How We Rise After Every Adversity. This Is Who We Are. This Is The True Spirit Of Lagos. (in caps)
(A symptomatic impediment to personal and institutional growth is inherent in this emphasised sentiment – and has been the weapon political leaders have dexterously deployed for many decades to beat Nigerians into line. A sad unshakable reality?)
BOS: Going forward, dear Lagosians, we shall facilitate better communication between our youths and the state's security machinery to resolve issues before they become intractable. We will make it easier for our young people to initiate formal complaints on human rights violations through the Ministry of Justice.
(If there is a clear lesson we have learnt in the past year, it is that the government still has a lot to do to persuade the citizens, especially the youth, to trust and look up to the government for leadership, vision, and understanding. This particular objective – a ministerial arrowhead – is dead on arrival, if not tinkered better, and be more out-of-the-box. Be specific. Be creative.)
BOS: Just as we have established a mechanism to compensate all those who lost homes, businesses, and livelihoods to the violent destruction of October 2020, we shall also establish a detailed procedure for the just compensation of citizens with verified claims of police brutality committed during the protests.
(Good. Compassionate promptness is key. Above all, prevention is better than compensation.)
BOS: In December, I will be leading A WALK FOR PEACE to herald the healing of our land. Let me use this occasion to extend an open invitation to our youths, members of the diplomatic corps, civil society groups, students and the media as well as other stakeholders to join me.
(Wrong move: especially as he mentioned some of the young Turks (even in capital letters) who apparently did not give any concrete prior affirmation – a masterstroke in naivety. And the chaps grabbed the opportunity to embarrass and thrash the governor's gesture. The acrimony that assailed the leaked panel report was clearly weighted by the general expectation of the White Paper.
To suggest walking for any good reason when the details of the White Paper were still eagerly awaited is similar to putting a mule behind the wheelbarrow, and you waiting on top of Olumo Rock, beckoning on it to come up).