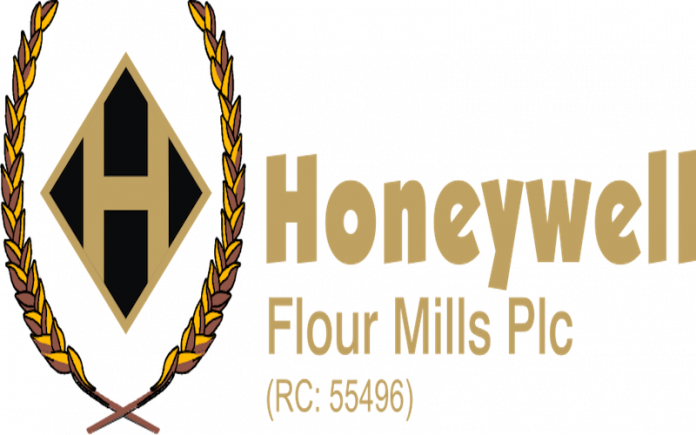 Capital market
The acquisition of Honeywell Flour Mills, which Flour Mills of Nigeria and Honeywell Group Limited thought was a done deal has been challenged by Ecobank Nigeria Limited on the grounds that the company is hugely indebted to it despite denials, writes Ugo Aliogo
The announcement by Flour Mills of Nigeria (FMN) and Honeywell Group Limited (HGL) last Monday that they had signed an agreement to which FMN would acquire Honeywell Group's portfolio company, Honeywell Flour Mills Plc (HFMP) has hit a brickwall as Ecobank Nigeria Plc has challenged the move by placing a caveat on the deal.
The two companies, in a joint statement, said Honeywell Group would dispose of a 71.69 per cent stake in its listed subsidiary to Flour Mills at a total enterprise value of N80bn.
Flour Mills announced in a separate statement that it had entered into an agreement with First Bank of Nigeria Limited to acquire the bank's 5.06 per cent equity in HFMP.
"Consequently, upon completion of the acquisition, and subject to obtaining all requisite regulatory approvals, FMN is set to hold a circa 76.75 per cent equity interest in HFMP," it said.
According to the joint statement, the proposed combination is subject to approval from the appropriate regulators.
"The complementary transaction combines FMN's market-leading offerings that include grain-based foods, sugar, starches, oils, spreads and breakfast cereals with HFMP's market leading diverse and differentiated range of carbohydrate products," it said.
It stated that stakeholders would benefit from the more than 85-year combined track record of FMN and HFMP as well as their shared goal of making affordable and nutritious food available to Nigeria's population.
The agreement enables Flour Mills to purchase 71.69 per cent stake in Honeywell, while a separate pact with FBN Holdings Group allows the miller to acquire the financial services group's stake of 5.06 per cent in Honeywell, bringing its consolidated holding in Honeywell to 76.75 per cent, according to a regulatory filing at the Nigerian Exchange Limited last Monday.
That could mean FMN will be taking over about 6.09 billion units of Honeywell's 7.93 billion ordinary shares, priced at an opening price of N3.39 per unit last Monday.
But the disposal of the 71.69 per cent stake by Honeywell will be conducted on the basis of an enterprise value N80 billion.
The deal marks the third major merger and acquisition transaction involving a quoted company this month, following Rainoil's buyout of more than 60 per cent stake in Eternal Oil and Ardova's takeover of Enyo Oil.
Honeywell has returned 182.5 per cent in the past one year, according to Financial Times data.
FMN reported revenue in the sum of N771.6 billion for the financial year ended 31st December 2020, bigger than what was recorded by Nigeria's biggest bank Access Bank for the same period, standing at N764.7 billion.
Commenting on the transaction, the Managing Director, Honeywell Group, Obafemi Otudeko, said, "Today's announcement is in line with the evolution of Honeywell Group and our vision of creating value that transcends generations. For over two decades, we have supported Honeywell Flour Mills to build a strong business with a production capacity of 835,000 metric tonnes of food per annum.
"Following the transaction, Honeywell Group will be strongly positioned to consolidate and expand its investment activities, including as a partner of choice for investors in key growth sectors."
On his part, the Group Managing Director of FMN, Omoboyede Olusanya, said, "The proposed transaction is aligned with our vision not only to be an industry leader but a national champion for Nigeria. We believe that this will create an opportunity to combine the unique talents of two robust businesses.
"As a result, we will have a better-rounded and more comprehensive skill set available to us as a combined diversified food business, thus enabling us to better serve our consumers, customers and other stakeholders, whilst providing employees with access to broader opportunities."
While the two companies were looking forward to sealing the deal, Ecobank Nigeria Limited on Tuesday placed a caveat on any share of HFMP on the grounds that the company is hugely indebted to the bank and that the debt is currently a subject of litigation.
The buyers beware was contained in a statement released by bank through its counsel, Kunle Ogunba & Associates, titled "Purchase of Honeywell Group Limited's 71.69% stake in Honeywell Flour Mills Limited- "Caveat Emptor" .
Ecobank in the statement said that consequent upon a press release circulating in several online publications and as further contained on Honeywell Group Limited's website: "honeywellgroup.com" wherein notification of the proposed divestment of Honeywell Group Limited's 71.69% stake in HFMP, cautioned the general public and the corporate bodies on the danger inherent in dealing in any shares of the company.
Ecobank while narrating its interest in the company, said it advanced several loan facilities which included working capital disbursements to HFMP and that due to the failure of the company to liquidate the said loan facilities, it was constrained to commence winding up proceedings against Honeywell Group Limited at the Federal High Court, Lagos in suit no: FHC/L/CP/1571/2015.
The bank said that Honeywell Group Limited, being respondent to the winding up petition, objected to the jurisdiction of the trial court to preside over the said suit, this the bank said was upheld by the trial court.
Aggrieved with the decision of the trial court, Ecobank said it filed an appeal (with appeal No: CA/L/1041/2016) at the Court of Appeal, Lagos Division and that upon review of Ecobank's case, the appellate court found merit in the appeal, and held that the winding up proceedings against Honeywell Group Limited was properly commenced and that the Federal High Court had jurisdiction to hear the said petition.
Ecobank said that while the said decision of the Court of Appeal has been appealed to the Supreme Court, the Court of Appeal's judgment remains valid and subsisting till date. It added that the effect of the Appeal Court judgment is that there is currently a winding-up action/proceeding pending against the said Honeywell Group Limited.
It drew attention to the provisions of Section 577 of the Companies and Allied Matters Act (CAMA) 2020 which says: "Where a company is being wound up by the court, any attachment, sequestration, distress or execution put in force against the estate or effects of the company after the commencement of the winding up is void."
The bank said the estate or effects of Honeywell Group Limited includes (but is not limited to) its 71.69% stake in HFMP which it now seeks to divest to FMN contrary to the express provisions of the law which prohibits the said sale/transfer or divestment during the course of the winding up proceedings. It added that it is clear that Honeywell Group Limited is legally estopped from sequestering and/or disposing any of its assets pending the final determination of the winding up action commenced against it.
"Furthermore, the HFMP in which the shares are held is also currently indebted to Ecobank by virtue of the Court of Appeal judgment delivered on the 14th day of December, 2020 in appeal number: CA/LAG/CV/975/2019, wherein the Appellate Court held that the company did not repay its debt to our client in line with the agreement of parties. While the said judgment is subject of a further appeal to the Supreme Court."
Consequently, the bank demanded that FMN in its best corporate interest immediately cease and desist from consummating the subject transaction which aims to divest the assets of a company being wound-up (Honeywell Group Limited).
"Please be further informed that the assets of both Honeywell Group Limited and HFMP are the subject of the winding-up action and thus based on the doctrine of "lis-pendens" (in addition to the provisions of CAMA supplied above) you are advised to refrain from dealing with the subject asset which forms part of the subject matter of litigation. "
The bank said that while it believes that Flour Mills or any other interested person or group will adhere to its wise counsel and comply with its demands as a responsible and publicly listed entity, it stated that it shall not hesitate to deploy all available legal options to prevent this audacious illegality from coming to fruition. It noted that it was constrained not only to demand an urgent reversal of the alleged "divestment processes" as epitomised by a counter publication, notification or caveat in that regard.
Determined to proceed with the deal, FMN and HFMP in a their response on Wednesday, said the proposed acquisition is not in breach of any court order.
FMN, in a statement obtained from the Nigerian Exchange Limited signed by its Company Secretary, Joseph Umolu, said the announcement by the group to assume majority shareholder status of Honeywell was made after carrying out necessary due diligence and obtaining appropriate legal guidance.
It said: "Consequently, FMN confirms that this agreement is not in breach of any subsisting order of court in matters relating to any third party. This further assurance has become necessary in view of the publication captioned 'Ecobank warns against acquisition of Honeywell Flour Mills, alleges company facing winding up proceedings'.
"Stakeholders are, therefore, urged to maintain their trust in FMN's management, whose actions are guided by global best practices, as we work diligently to maintain the group's sterling reputation as one of Nigeria's leading and oldest agro-allied companies."
On its part, HFMP, in a statement signed by its Company Secretary, Yewande Giwa, said: "It is pertinent to set the record straight that there is no winding up petition currently pending or live against HFMP in any court in Nigeria. There is also no pending court order restraining trading in the shares of HFMP or inhibiting HFMP or its owners from dealing in its assets.
"The issue as to whether HFMP is indebted to Ecobank is still before the courts and the final decision remains the exclusive preserve of the courts. It is also important to state that the Court of Appeal judgement being referred to in the reports did not declare HFMP to be indebted to Ecobank."
The company assured investors, regulators and stakeholders that in all of its engagements with FMN, it received independent legal advice.
For now, both investors and market watchers are looking forward to how the issue would be resolved.